Who is your favorite Houseguest this week on Big Brother 17? We've opened a new poll plus are taking a look at the rise and fall of the HGs from last week's numbers.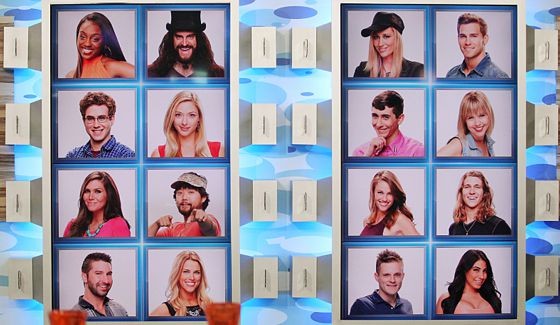 The top three HGs have stayed steady in their positions, but either we got an influx of new Vanessa fans or she's making a lot of converts as she tripled her votes this week and nearly overtook James from the second position.
For the active players, Austin had the biggest climb of two spots to eleventh place while Steve also worked his way up one more from seventh to sixth. Looking at the evicted players we see Clay with the biggest increase of six spots to eighth and Shelli up four to fourth.
On the losing side of things the Nolan sisters need to stop their sliding. Liz fell three spots to fourteenth and Julia dropped two to twelfth. As for evicted HGs, Becky had the biggest drop going from fourth down to ninth.
Check out all the results below comparing last week's results to the previous round and then scroll below to vote in this week's "Who is your Favorite Houseguest?" poll.
Big Brother 17 – Popularity Results: Week 9 vs Week 8
John McGuire 40.7% (+0)
James Huling 22.9% (+0)
Vanessa Rousso 22.0% (+0)
Shelli Poole 2.05% (+4)
Meg Maley 2.02% (+0)
Steve Moses 1.9% (+1)
Jackie Ibarra 1.4% (-1)
Clay Honeycutt 1.3% (+6)
Becky Burgess 5.1% (-5)
Jason Roy 1.2% (-1)
Austin Matelson 0.9% (+2)
Julia Nolan 0.8% (-2)
Da'Vonne Rogers 0.63% (-1)
Liz Nolan 0.59% (-3)
Audrey Middleton 0.2% (+0)
Jeff Weldon 0.1% (+0)
Jace Agolli 0.08% (+0)