The upcoming Big Brother 17 season has everyone wondering if we'll see a Big Brother cast of all new players, returning Houseguests, or a mix of the two. With just a week to go until the BB17 cast reveal we're left with rumors and speculation, but is there any reason to believe them?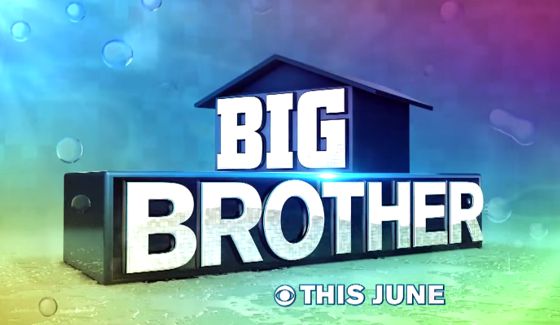 As reliable as the tide, the new season brought rumors that veteran players would be returning to the Big Brother house, but when this sort of conversation takes place each season it's hard to give it much credit without supporting information.
Last year we saw claims that Big Brother was replicating Survivor's Blood Vs Water which obviously wasn't true, so it seems silly to again be reading that CBS is copying and pasting its reality show themes by going after a "Second Chance" season for BB17 just like Survivor 2015 S31 is doing right now. Anything is possible, but that seems like a lazy rumor to start.
As Big Brother Access reported, Evel Dick shared news that he heard we'd be seeing "at least some returning players" though he admits he doesn't know if it's true or not. ED certainly has plenty of connections and could hear reliable information, but it seems he didn't feel confident enough to share without noting his own uncertainty of the rumors.
But if you want to go with someone who perhaps has the most Big Brother connections of all then we can turn to Julie Chen. Last season she noted we were unlikely to see a Big Brother All-Stars 2 season anytime soon thanks to the strong ratings of recent all-new casts. Of course she could be trying to throw us for a loop, but I don't think that's the case. Although a mixed cast of vets & newbies wouldn't violate a "no all stars" statement, would it?
The Big Brother 17 cast will be revealed on Tuesday, June 16, 2015 and we'll have all the bios and details for you ready to go that day. You can watch the reveal on the Live Feeds that day. I'll also be sitting down with the cast at the same time to get their take with our interview videos arriving soon after. This timeline does raise another question for me: why CBS is rushing the reveal?
In recent past years I've met the cast for interviews and then several days later they were revealed to fans. This time they're revealing the names before the press interviews. CBS could be nervous of another leak like Hollywood Reporter did last year when they foolishly posted the cast hours early. The year before that I was reading online discussions of Elissa being in the cast before I even interviewed her that day. Very frustrating to have happen when I'm out there working hard on these interviews.
While we've never violated our embargo it seems other members of the press have more holes in them than the Bomb Squad's gameplan and it could be enough to force CBS to make sure they're the first to make the cast known. But could that be because the names on the cast list are just too tempting to reveal in the case of returning players? We'll know for sure next Tuesday!
Help support our efforts this season by signing up for your Live Feeds trial through us and getting ready for the season premiere on June 24th & 25th. Using our links & banners to sign up for the $5.99/month deal provides us with financial support and doesn't cost you a penny extra. We greatly appreciate your help and for letting other fans know how this simple method keeps our Big Brother community thriving and we couldn't do it without you. Thank you!