The Big Brother 17 Early Bird events for the preseason Live Feeds will kick off this week when Derrick Levasseur hosts an exclusive web-chat for members who have already signed-up for the season, but he's not the only thing arriving soon. Here's the BB17 Live Feed schedule.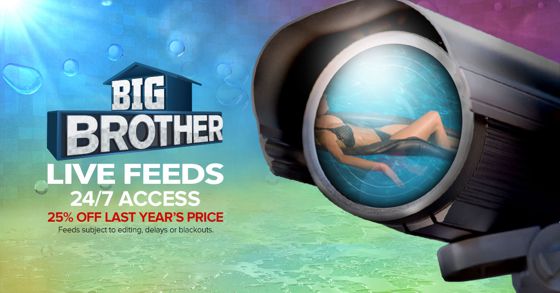 Derrick's chat arrives on Wednesday, June 10th where he'll take fan Q&As through the Live Feeds, but if you want to get a jump start on hearing what Derrick has to say for the upcoming Big Brother season you can read his open letter to the BB17 Houseguests with lots of smart advice to the players.
Sign-up now for Big Brother Early Bird events & $5.99/month pricing
Then on Monday the 15th former HG Frankie Grande will have a live chat on the Feeds as well. His event will be followed the next day by a live reveal of the new season's Houseguests.
Yes, it seems CBS is planning to release the Big Brother 17 cast list on June 16th, the day of our interviews with them while we remain embargoed on just our video content for awhile longer.
That means the only way to catch video interviews of the cast as they're revealed will be on your Live Feeds so be sure to be signed up in advance and ready to go.
In-house cameras go live just after 9PM PT June 25, 2015 (12AM ET 6/26) and the BB17 season will be off and running. Are you ready for some fun?! Thanks for supporting us with your sign-ups!