Big Brother 17 continues tonight on CBS as the new cast of Houseguests face their first Battle of the Block competition "but first" we need some nominations.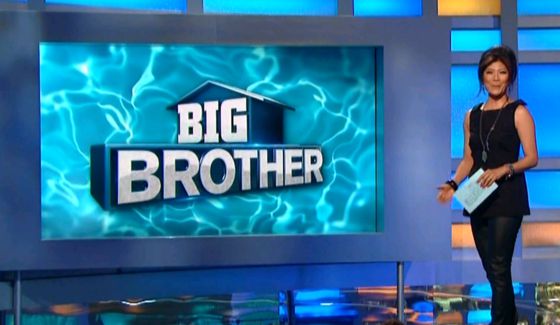 James Huling and Jason Roy are in charge of the game, for the moment, but by the end of the night only one will remain as the Head of Household. Four nominees will be selected before they head out back for the BotB where the winner escapes the block.
The Big Brother Takeover isn't finished just yet though and the two sit-outs are in for a surprise. Stick with us tonight as we find out what's going to happen next and chat with other Big Brother fans.
First up we've got the HoH room reveals and that's cool because we hadn't gotten a serious look at the second HoH room. HGs are excited for their first look around the room, but it's time for more game.
click images to see full-size views
Phil is back with news for the two HGs who sat out, Vanessa and Da'Vonne. They get the "BB Fast Forward" which sends them straight through with safety to the second week. Now the pressure is on because each of the ladies get to take one HG with them.
Vanessa wants to pick someone strong that might be a target and could stay to help her later. Da'Vonne is worried about picking someone from her own ladies alliance in case that reveals their arrangement. Ultimately Vanessa goes with Austin and Da'Vonne picks Liz.
Shelli is upset that Da'Vonne didn't pick her or Audrey if they're supposed to be in some sort of alliance here. Shelli looks to be over that though as she's cuddled up next to Clay and we've got a budding romance here.
Target talk comes up for Audrey and Da'Vonne. Both agree that Jace would be a solid target since he's a big physical threat while Austin is blocked with his safety. Jason tells Audrey he's been talking with James about Jace as a target too.
James, as one of the HoHs, is going around to build support for targeting Jace. He's got Audrey and Da'Vonne or board so now James continues his rounds. Jackie is all for this especially if she's not the target.
Now they need some pawns to go up and distract Jace. James and Jason work together to go around but no one is thrilled to be a pawn. John goes along with it while Meg and Steve are worried. James is so taken by Becky's bikini that he immediately offers her safety for the next ten years.
Nominations are decided when Jason gets to go first. He picks John and Becky while James goes second with Steve and Jackie. Becky is in tears because she felt safe. Maybe because James promised her in front of Jason that she was safe!
The Battle of the Block comp is pretty awesome. The setting is a high-rise construction site and the pairs have to carry blocks along a girder beam to build a tower at the other end. Everyone is playing like they're drunk with frequent falls. It doesn't look easy at all, but still lots of spills.
Becky and John take a nice lead at the end after both sides were pretty close. Yep, they win to dethrone their nominator, Jason, and escape the block. That also means they can't go up as renoms after the Veto so they're really safe until next week.
Can't wait for the next round of spoilers? Check our BB17 Spoilers board for the latest with links to full details and reports from inside the house and the Live Feeds.
Join us on Facebook, Twitter, and by Email for our daily Big Brother updates.