We're back with the latest popularity poll rankings for Big Brother 17 Houseguests as a Backdoor against Jason and a power shift by James impacts this week's numbers.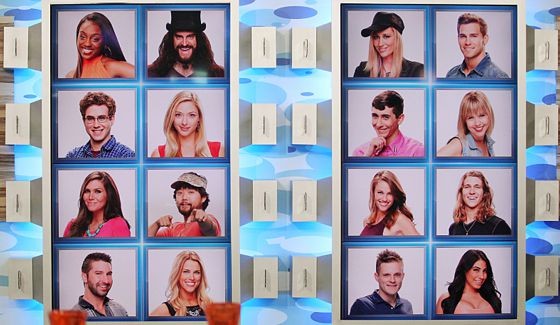 We had plenty of movers and shakers in the poll but two things remained constant: the top two spots and the bottom two. Yes, once again John and Jason took top honors while Jeff and Jace held on to the bottom rungs. Check out the rest of the numbers and cast your vote for this week too.
The biggest climbs go to Jackie and James as they both went up 8 spots in the charts to 4th and 5th, respectively. Julia had her own stand out with a seven spot leap to sixth place from near the bottom last week.
On the other side of things, Da'Vonne took the biggest plunge to 9th with a fall of six spots while Austin fell 5 spots to 13th and Audrey dropped 4 spots to 15th place.
Be sure to vote in our new poll for Week 6 of Big Brother 17 and see how your favorites hold up in our next popularity report.
Big Brother 17 – Popularity Results: Week 5 vs Week 4
John McGuire 43.5% (+0)
Jason Roy 16.4% (+0)
Vanessa Rousso 5.6% (+2)
Jackie Ibarra 4.0% (+8)
James Huling 3.8% (+8)
Liz Nolan 3.7% (-2)
Shelli Poole 3.7% (+0)
Julia Nolan 3.4% (+7)
Da'Vonne Rogers 2.99% (-6)
Steve Moses 2.91% (-4)
Meg Maley 2.7% (-1)
Clay Honeycutt 2.6% (-3)
Austin Matelson 1.8% (-5)
Becky Burgess 1.7% (+0)
Audrey Middleton 0.7% (-4)
Jeff Weldon 0.2% (+0)
Jace Agolli 0.1% (+0)