Another back and forth week on Big Brother 17 has kept the question of who is going home tonight an exciting question and at this moment we still can't be sure.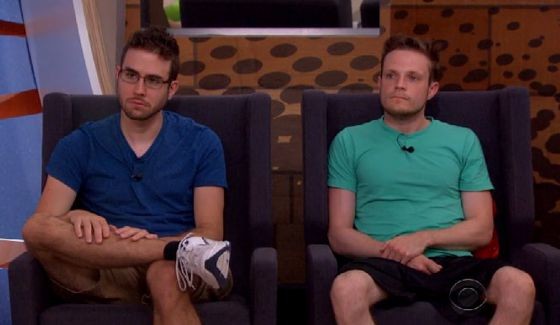 John has refused to give up and that's made the twins furious with his audacity to play the game while they'd prefer to empty bags of chips. Steve has been no slouch this week either though, but will his promise of security come undone in the eleventh hour?
Vanessa campaigned consistently on John's behalf, or at least appeared to do so as it's hard to tell what is going on in that head, but things continued to come up dry for her. Shifting gears John decided to take his plan to the Goblins as he originally intended and this morning he made some impressive traction.
After talking with James and Meg they went to Vanessa and we could have ourselves a ball game here, folks. Of course it all depends on Vanessa as the Goblins won't leap without her agreeing to join them and if they do it'll be a big one.
Now I do still consider this a long shot, but I love me some Big Brother drama and action so I want to see an upset happen but we can't rely on the Goblins. Meg ruins everything and oh, yep, there she goes right now talking to Austin after all the earlier talk this morning.
Yep, Goblins are on board with voting out JMac so that's done and done.
What's your expectation for tonight? And yeah, we'll keep watching the Feeds and update as necessary.
Big Brother 17 Week 9 Eviction Predictions – Steve Moses or John McGuire?:

Who do you think will be evicted tonight on Big Brother? Share your thoughts below.