Another Big Brother eviction arrives tonight on CBS so it's time to take a final look at which Houseguest will be sent packing when the votes settle and who will be left to fight another week.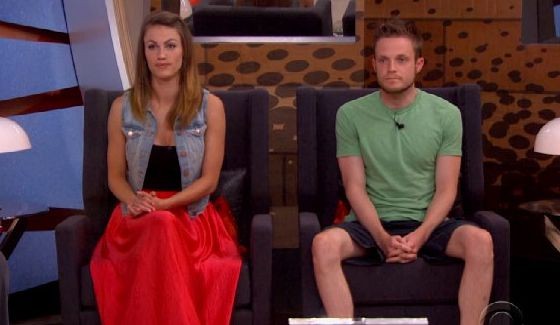 Becky Burgess and John McGuire, two of the more free agent players left in the game, are now facing off for the six votes in play and that doesn't leave much room for error. They can both take solace knowing that just because they may be voted out tonight doesn't mean it's the end of the line.
Votes are stacked against Becky and even if the Goblins wanted to keep her they're powerless thanks to their poor decision to flip on Becky last week and keep Vanessa and her controlling majority together. Brilliant move, Goblins.
John will stay and have a shot at winning HoH which he better do or I think we could see him end up the next target despite all the talk of sending Vanessa out the door. He'll need to work with whoever will take him, but that'll be easier said than done with the alliances entrenched this close to the end.
Before we say goodbye to Becky, even if it is temporary, I've gotta take my hat off to her. Preseason I expected Becky to be the first player evicted with her gung-ho attitude and extremely limited knowledge of the game. Becky hadn't seen Big Brother before April when she was recruited via the dating app Tinder. Go figure. But even as such, Becky played the game fiercely though a bit foolishly at times and that gave us an exciting round last week. I'm hoping we'll see either her or Jackie again next week with more of the same game play attitude.
Big Brother 17 Week 8 Eviction Predictions – Becky Burgess or John McGuire?:

Who do you think will be evicted tonight on Big Brother? Share your thoughts below.