The Final Six Houseguests of Big Brother 17 will face another elimination tonight and after week's of uncertainty going in to Eviction Day it's safe to say this time around that things have settled on a decision for who is going home tonight.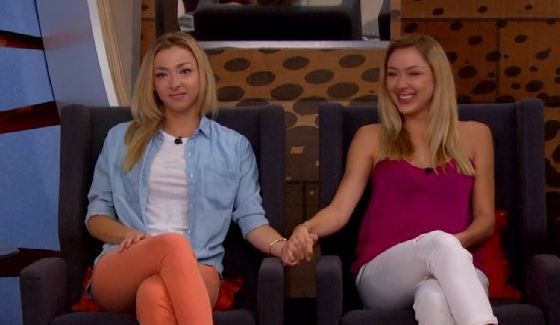 After lasting eleven weeks in the game, half of that in turns, the Nolan twins have come to the end of their run. Considering how incredibly long they lasted it's impressive compared to BB5's twins but still wasn't enough to get to their goal of F2. So which twin leaves for Jury tonight?
Liz Nolan was the early pick to leave because that's what Vanessa wanted. She felt so confident of that we heard her promise the twins that they could get whatever they wanted for the eviction. Unfortunately for Vanessa they wised up in time and flipped the plan to keep Liz in the game.
Now Julia will be evicted in a 3-0 vote and Liz will stay on to seek her fourth HoH win tonight against Austin, John, and Vanessa while Steve watches from the sidelines. I think this is a crazy choice for everyone voting except Austin, but hasn't this season been all about the crazy votes?
We'll get the official results during tonight's live show at 9/8c on CBS and you can stick with us for updates and any follow-on details for the HoH competition should things run over in to the Live Feeds post show.
Big Brother 17 Week 11 Eviction Predictions – Julia or Liz Nolan?:

Who do you think will be evicted tonight on Big Brother? Share your thoughts below.