Once again this week we've got five votes up for grabs in the Big Brother 17 house thanks to the returning Juror Johnny Mac, but now that's over and from here on out the evictees will stay gone. So who will it be this week?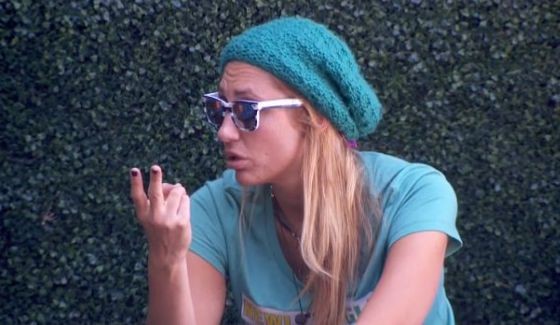 Vanessa made her final noms of the week official at Monday's Veto Ceremony and now she'll have to keep her hands on the wheel to make sure the player she wants out will go, but is there really any doubt?
Julia is up on the Block now next to Meg after James used his Power of Veto from Saturday's win. These ladies are the final noms of the week and one of them will be evicted and sent to Jury house by a majority of five votes. Three is the magic number to say goodbye this round.
This week's votes will come from Austin, James, John, Liz, and Steve. Considering four of them are interconnected by alliances of sorts threaded through the hub of Vanessa there's little reason to go beyond that roster, but it's Tuesday so let's do it.
Austin and Liz will stick by Julia. I know there's fan chatter and hope that Austin will wake up to the threat of the twins, but he already has and yet still won't directly flip on them. He's said he knows they need to be split up, but he can't do it himself. Then for Liz, they are each other's F2 so obviously there's no debate.
John and Steve are working together and also both working with Vanessa. Since everyone is trying to make Vanessa happy that means they'll be voting out Meg, Vanessa's target. Should they be more worried about keeping twins and the "strong fortress" intact? Of course. Will they do anything about it? Nope.
James will stick by his girl Meg. I'd expect him to be the sole vote and won't bother "voting with the house" this week. He'll show his support to the very end. But even until then we can expect James to help work with Meg to craft a plan to keep her. I just don't expect anything to come of it.