The latest spoilers on Big Brother 16 are in with this week's Veto Ceremony where the final nominations were set for Week 4. The house was scrambling to be ready for today's decision with HGs in Cody's ear until the last minute.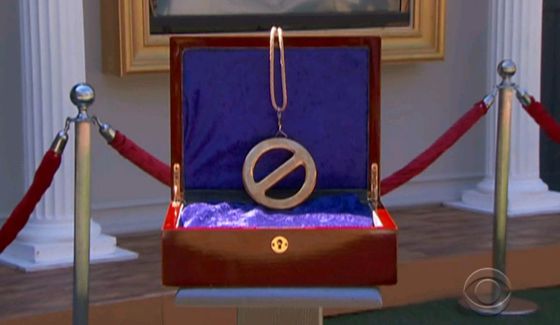 After a surprising Veto competition where the winner didn't walk away with the Veto it almost seemed fitting for an equally surprising PoV Meeting, but would that happen?
Read on to find out the latest Big Brother spoilers and discover who is now on the block.
This week's Veto winner, Victoria, used the PoV on herself. Cody named Donny as the renom.
Just before the meeting Donny convinced Cody to put up Caleb instead. Cody promised to Donny that he would not put him up. After wards Cody says he was worried Caleb would have exploded. Cody is really regretting not having put up Caleb immediately after the meeting.
Right now the target remains on Brittany even with Donny going up. Cody felt most comfortable with his chances of evicting Brittany if she were up against a popular HG like Donny.
The final nominations for Week 4 on Big Brother 16 are Brittany Martinez and Donny Thompson.
Do you think Cody made the right choice for the Veto renom? Which of these nominees would you like to see evicted? Brittany or Donny?
Jump on your Live Feeds now to watch the house react. Don't have the Feeds yet? Get your Free Trial right now and see what other fans are watching right now.