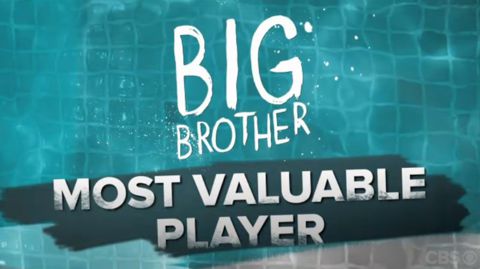 Last night on the Big Brother Live Feeds a Diary Room leak revealed this week's MVP player receiving the news of viewer's votes. The insight lasted only a moment and was without audio, but the results were unmistakable. We have the official confirmation of the latest round of Big Brother 15 spoilers for your enjoyment.
Read on for the MVP spoilers for BB15 this week.
Big Brother 15 Week 2 MVP: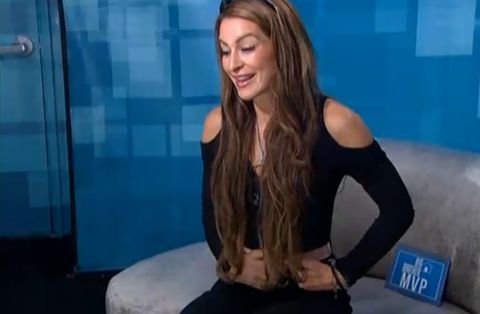 Elissa is the MVP for the week.
Use the Feeds' Flashback feature (get the Free Trial now) and watch it happen at 9:29PM 7/6 on Camera 3.
This news shouldn't be a surprise to anyone at all. Our MVP poll closed with over twelve thousand votes and Elissa had an incredible 53% of that vote with the next place being Nick with 10% and McCrae in third at 9%. Not even close.
Now here's where things get interesting. The obvious choice would be to target Jeremy, but I think that's a very difficult task to tackle and here's why.
Jeremy is part of the Moving Company alliance featuring Howard, Nick, Spencer, and McCrae. Jeremy is also part of an alliance with the HoH-crew girls Aaryn, GinaMarie, and Kaitlin plus Jessie, though those girls have pretty much ostracized Jessie to pariah status. Aaryn doesn't get to vote, but the rest combined give Jeremy 7 votes to stay. This week a nominee will require 6 out of the possible 11 votes to stay in the game. Evicting Jeremy would be next to impossible.
The next best option would be Kaitlin as it would directly impact Jeremy and undercut his support in the house. This would still be a really difficult move as Kaitlin would likely be able to pull most of Jeremy's support by extension.
So what's Elissa's plan? Nominate Jeremy and use Nick as a back-up option should Jeremy win or be saved by the Veto. It's a long shot, but developments last night on the Live Feeds could make it possible.
Flashback to 12:35AM BBT on Cams 3/4 to listen in as Aaryn and Jessie (yes, Aaryn will still use her as needed, but she doesn't like her) discuss Jeremy and his sneakiness. Jessie tells Aaryn that Judd and Andy were instructed by Jeremy to vote out David. Aaryn also notes Jeremy offered her a F2 deal which she knows is a lie.
If Jeremy's support crumbles with Aaryn then she could press the other girls, outside of Kaitlin, to vote against Jeremy. In that case they could possibly drum up 6 votes to evict vs his 5 to stay.
It's going to be an interesting week on the Feeds! Veto will be held later today so let's hope for some fireworks when the MVP nom (Jeremy most likely) is revealed and we know who won the PoV.
Join us on Facebook, Twitter, & by Email to get updates sent your way.