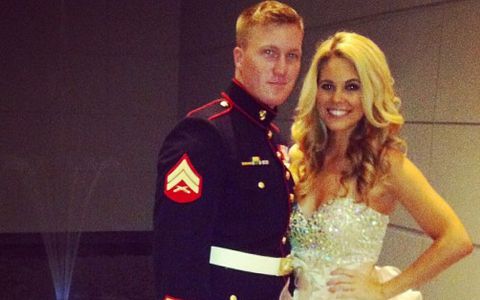 Aaryn Gries may have paired up with David Girton and then put the moves on Judd Daugherty during her stay in the Big Brother house, but she's out and moved on. Sorry, David, but you'll have to stare at someone else's feet (yes, David has a foot fetish).
Aaryn posted pictures to her Instagram account this weekend showing her and her date getting ready and attending the big event, the Marine Ball. No details on who the new boyfriend is, but Aaryn told her Twitter followers that her life is her own and not a movie. Sounds like she may not be sharing more than pics.
Check out these pictures of Aaryn Gries attending the Marine Ball this past weekend.
click images to see full-size
Gries has continued to deny malice in her comments that garnered national headlines during her stay in Big Brother 15. While we've seen a lot of other HGs grouping up since the end of the season Aaryn seems to be more on her own. Probably a smart move by the other HGs.
Source & photo credit: Instagram