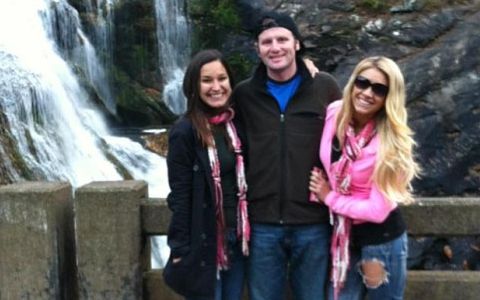 This latest batch of Big Brother houseguests just keep the party going it seems! Judd Daugherty, Jessie Kowalski, and GinaMarie Zimmerman all came together in Tennessee over the past week to hang out, catch up, and even invite in another Big Brother alumna.
Judd was hosting and picked the ladies up at the airport (were those flowers & bear from him?) then took them back to his home turf for some Tennessee fun. Along the way the girls decided to invite in BB14's Danielle Murphree. Hopefully we don't get reports later of just how "mean and vicious" Jessie and GM were to her!
Lots of fans have been asking if Judd and Jessie are an item and it's certainly an interesting question considering how much we've seen of them together since the season finale. Heck, even Jessie asked Judd in a Vine clip named "Judsie?" if they were still in a showmance. Judd smirked, looked around, and replied "right now?" Hmm. That's not terribly conclusive!
What do you think? Are Judd and Jessie an item? Should they be together? Check out their photos below and share your thoughts!
click images to see full-size view