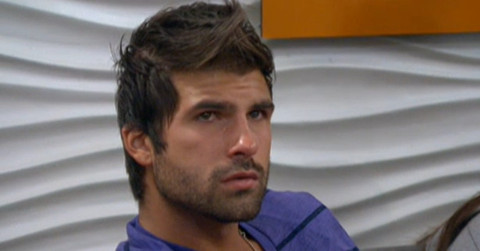 Tonight on Big Brother 14 we're about to be treated to an awesome live eviction show. This could be the biggest eviction episode of the season if everything goes as planned. Considering production ripped away our last blindside when Frank was saved by the Coaches Twist this should more than make up for that.
As part of tonight's show there will be nominations, a Veto competition, a Veto ceremony, and then the big live eviction. After the eviction the first part of the 3-part final HoH competition will kick off. It'll be an endurance competition that you can only watch online so get your Live Feeds ready to go right now!
Click Here to Get the Big Brother Live Feed Free Trial
After Danielle wins HoH we see Dan tell her to nominate him and Ian to make Shane overly comfortable. He told her this several times in the house.
Big Brother 14 Week 9.5 Nominations:
We get a glimpse in to the Jury House. Ashley enjoyed practicing blowing bubbles. I'm not kidding. Ashley and Britney were having fun before Frank showed up and then we get some sparks between them.
Big Brother 14 Week 9.5 Veto Competition:
Now we'll shift from the pre-recorded content to the live show. Oh boy oh boy here comes the fun stuff. Blindside should be on its way!
Big Brother 14 Week 9.5 Veto Ceremony:
Danielle uses the Veto on Dan. Shane is renom'd.
Oh boy oh boy oh boy. Everything is lining up for this blindside. Shane pretending to be surprised by Danielle's decision, but he really will be by Dan's in just a minute.
Big Brother 14 Week 9.5 Live Eviction:
Dan votes to evict Shane!
The blind side went through. Danielle is floored. Shane is shocked.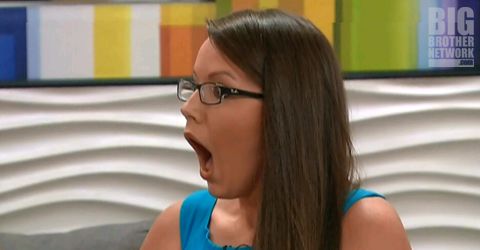 Before the final commercial we get a glimpse of a forest setting for the first round of the HoH competition, but then the show ends before the comp begins. We're going to keep watching the Feeds to see what's up. CBS may have just run out of time as they were pushing it there at the end.
Big Brother 14 Final HoH – Round 1:
Click Here to Get the Big Brother Live Feed Free Trial
Turn your Live Feeds on right now and watch how the battle plays out! Join us on Facebook and Twitter to get all the updates for the rest of the season!