Here we go! It's time for the final Head of Household endurance competition on Big Brother 14! Following the shocking, blindside eviction we've got only three HGs left in the game and the winner of this comp will face off against round 2's winner in the third and final round. There is a lot of pressure on this one so let's get to it.
So here's the deal: if you want to watch this competition live as it happens then you have to have your Big Brother Feeds up and running. If you don't have the feeds then this is exactly when you need to sign-up with the free trial and see how they work. You'll be able to watch everything live and uncut as it happens!
Click Here to Get the Big Brother Live Feed Free Trial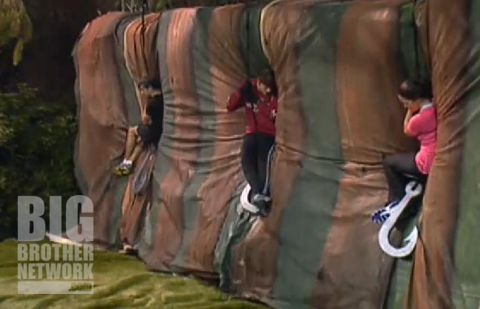 Big Brother 14 Final HoH Endurance Comp Results:
Note: Feeds came on well in to the competition. Dan indicated they may have been playing for 30+ mins when we finally joined in.
8:35 PM BBT – Live Feeds finally come on. All HGs remain.
8:40 PM BBT – HGs being dunked in water between wall slams.
8:45 PM BBT – Lots of talking from Dan. Danielle is silent.
8:47 PM BBT – Ian chokes on water & nearly falls off.
8:48 PM BBT – Ian falls off. Dan & Danielle remain.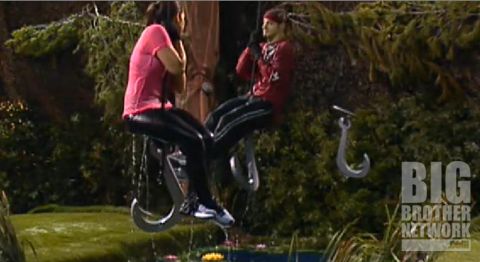 8:50 PM BBT – Dani & Dan remain silent.
8:53 PM BBT – They finally start talking to each other.
8:55 PM BBT – Ian warming up on the sidelines with a towel.
9:00 PM BBT – Both HGs look steady.
9:07 PM BBT – Wind & water blowing away at Dan & Danielle.
9:10 PM BBT – Ian went inside to dry off.
9:15 PM BBT – Dan asks for a few mins alone. Ian goes inside.
9:18 PM BBT – Dan mumbling, but can't hear what he's saying.
9:20 PM BBT – Dan asking Danielle to drop, but she's resistant.
9:24 PM BBT – Danielle gets off in the water. Dan wins!
Grab your Live Feeds Free Trial right now to watch what happens next.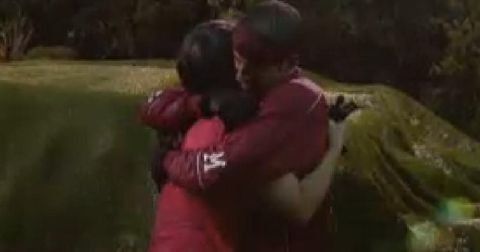 Congratulations to Dan, the winner of Round 1. Danielle will now face off against Ian in Round 2. That winner will battle it out with Dan in Round 3 for the title of Final HoH.
Click here to start your Free 3-Day Trial of Big Brother Live Feeds!
After tonight's competition is over you can watch as the final remaining HGs prepare for the rest of the battles ahead of them.