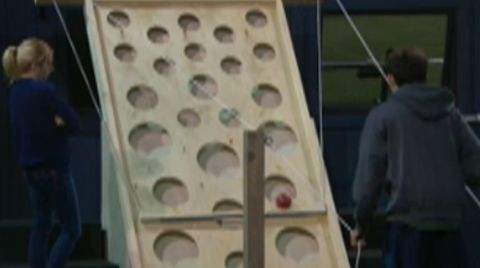 The drama continues tonight on Big Brother 14 as the live double eviction show spilled over on to the Live Feeds. Following a miraculous recovery from yet another eviction Frank was pumped to head in to the second HoH competition of the evening. This time we're expecting it to be very similar to the skill challenge the HGs were given last night.
Read on to find out who got the big win tonight and what that could mean for the game.
Big Brother 14 Spoilers: Week 7 HoH Competition Results:
Frank won the HoH Competition.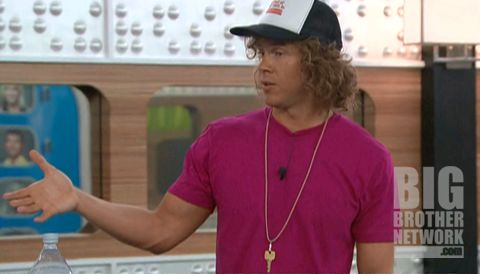 There's no rushing this HoH's reign in the house so settle in for the normal routine of nominations on Friday night, Veto Comp on Saturday, and Veto Ceremony on Monday.
Frank told Joe he's not coming after him. Dan is Frank's target this week. But don't forget that the next eviction will still be controlled by the HGs voting, not Frank. He can want Dan gone all day, but if they want to keep Dan then he'll stay. Frank is now playing 6 against 1. Next week it'll be 5 against 1. He's got a long road of obstacles ahead.
Who do you think should be nominated? Now who do you think will be nominated?

Click Here to Get the Big Brother Live Feed Free Trial
Jump on the Live Feeds right now to watch the house react. You can check out the in-house uncensored cams with the Free Trial and then keep it for fifty cents a day. That's a cheap price for a summer of Big Brother fun.