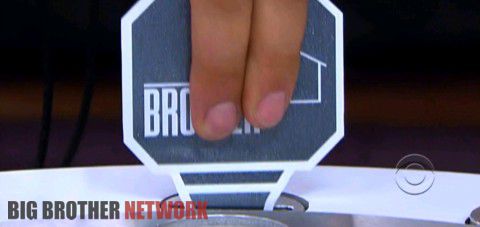 The latest Big Brother 14 nominations have arrived and as the HG pool gets smaller there are going to be fewer and fewer surprises. This week is no exception. When Frank nabbed the power last night it was pretty obvious where he was headed with this one and despite a few back and forth moments he came close to what we anticipated.
Big Brother 14 Week 5 Nominations:
Joe is no surprise, but Wil almost didn't find himself up there. Instead it was nearly Shane in his place which might sound weird, but Frank was hoping to hide their alliance. Well apparently Wil had a little foot-in-mouth moment up in the HoH room earlier and it didn't earn him any favors with those in power. So here we are instead.
Joe is the main target, but if he DR-SCREAMS his way in to a Veto safety then Frank will have to come up with something new. We shall see.
Do you think Frank made the right choices? Who would you have nominated?
The Power of Veto competition will be on Saturday, so don't forget to check in for those spoilers. Heading out this weekend? Stay connected with our free apps or join us on Facebook and Twitter for mini-updates.
click images to see full view