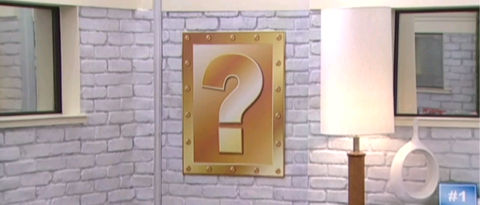 When the Live Feeds returned Friday evening we were expecting this week's Big Brother 13 nominations. Instead we had the Newbies panicking and Jordan and Rachel celebrating in the backyard. A BIG twist has just hit the game. Details are still coming in and I'll continue to update here as we learn more. Pandora's Box is back!
Big Brother Live Feed Flashback time:
August 26, 2011 @ 4:48.45 PM BBT on all Cams
Uncensored Live Feeds Free 3-Day Trial – Sign-up Now
Turn on your Live Feeds right now and listen in and read on to find out the details!
Porsche's bait was $5K which she took. Adam said the HGs will compete in 2 Veto competitions. The pairs return. Rachel is ecstatic, says this is their lifeline.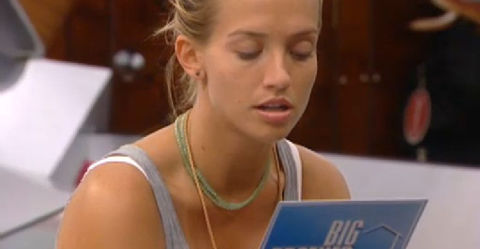 Here are the rules as read by Porsche:
All the original duo rules apply. Duos will be nominated as a pair. If the Veto is used, they'll be removed from the block as a pair. If the duo remains on the block, they'll be forced to campaign against one another in order to stay in the house.
Ahh, production has wrestled back control of the game.
Porsche checked with DR. Duos are self-assigned, but obvious. If the duo not on the block wins the Veto and uses it then they'd have to go up on the block. So that's obviously not going to happen.
Duos should be: Porsche & Kalia, Adam & Shelly, Jordan & Rachel.
Kalia appears to have also received $5K. Both Kalia & Porsche are safe from eviction this week as Kalia is paired with Porsche. One of the other two couples WILL be on the block this week, but only one HG from the duo will be evicted.
Couple of potential scenarios. Porsche will nom Rachel & Jordan, she's confirmed that. If Rachel & Jordan win the Veto then Shelly & Adam go up. Kalia, Rachel, and Jordan vote. Rachel & Jordan would vote out Shelly. If Rachel & Jordan don't win the Veto then they remain on the block. Rachel is the real target this week. Jordan stays.
Update: Flashback to 6:06PM BBT Cams 3/4 to hear Kalia plotting with Porsche on how they can take advantage of the twist. Kalia suggesting they consider ditching Adam and Shelly and offering a Final 4 deal with Rachel and Jordan.