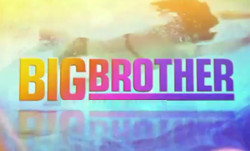 Tonight on Big Brother 13 we'll have our first live eviction of the BB13 season when either Keith or Porsche will be evicted. But will that HG really be sent home or instead go to sequester like last season for another twist?
The live eviction will be followed by a new HoH competition that looks like it will be a return to a mini-golf themed battle. I'll be here posting all the results live during the East coast broadcast show so keep checking back for the latest BB13 updates.
While we wait for tonight's big results, be sure to check out BB12's Matt Hoffman's recap of last night's Big Brother episode 3. Then grab your BB Live Feed Free Trial!
Speaking of free, do you have our Big Brother app? Available for iOS and Android.
Share your thoughts and tell us why you want to see either Keith or Porsche go home. Be sure to vote in our Eviction poll too. Don't forget to join us tonight in the Big Brother Chat Room during the live eviction show at 9PM ET!
Be sure to sign-up for the free Big Brother email updates, visit the Big Brother Forum, follow us on Twitter, join us on Facebook, and get our Mobile Apps.