Big Brother 13 final HoH round 2 is now complete and we have the results for you. After Thursday's round one endurance competition where the obvious happened and one HG appeared to easily outlast the other two, the remaining HGs faced off for the chance to move on to the third and final round. Read on to find out which two HGs will battle it out to become the final HoH of the Big Brother season.
Big Brother 13 Final HoH Part 2 results:
Porsche beat out Adam to win the second round.
The HGs are discussing the competition and Final 2 potentials on the Live Feeds (get the 3-Day Free Trial), so turn yours on and listen in as they talk it through.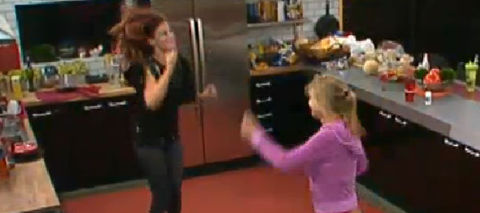 Flashback to 9:29PM BBT (9/10) to see Rachel and Porsche dancing and celebrating while Adam is in DR. They're confirming a Final 2 deal no matter who wins Round 3.
It was an underwater competition. Possibly similar to BB8's final HoH round 2 comp. Adam threw away his goggles after they started to fill up and is now regretting it.
Adam tells both ladies, if either one takes him to the Final 2 then he'll tell the Jury to give them the half million because he doesn't deserve it.
Rachel will now face off against Porsche in the last round. That winner will cast the final eviction vote and move on to the Jury for the chance at the half million dollar prize.
Which HG do you hope will win the next round and who do you want them to take with them to the Final 2? Share your thoughts in the Comments section below.