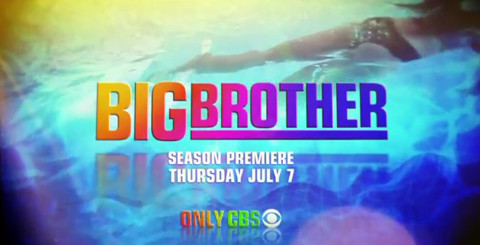 You've been waiting for it and now it's finally here: the Big Brother 13 premiere. Tonight on CBS at 9PM ET/PT the doors to the Big Brother house will open and host Julie Chen will usher us in to a whole new season of excitement.
So far we've met the eight new houseguests, you can review their info and pics, and while we don't know for sure who will make up the Dynamic Duo twist pairs from the past we've got some good ideas of who will and who won't show up tonight.
Big Brother Live Feed Premieres Tonight – Click To Sign-Up Now!
There are a lot of Big Brother 13 events going on today to get everyone pumped up for tonight's big event. You'll get a pretty entertaining segment on today's The Talk at 2PM ET/PT when Julie and her co-hosts head inside the house for their own abbreviated game. Julie will also host Dr. Will and Mike "Boogie" on the show so that should wrap up Will's definite decline to return this season.
Later in the day you can watch SuperPass' Happy Hour show with Chelsia and Missy at 6PM ET (3PM PT) so get your free trial. Right after that at 7PM ET GFQ Network will be hosting a free call-in show on GFQlive.tv to discuss what they hope to see this season.
Then of course the big premiere lands at 9PM ET/PT and once the west coast premiere ends at 10PM PT (1AM ET) the live feeds and BBAD should launch giving us our first live look inside the game. Keep in mind that tonight's show will feature pre-recorded clips since the HGs entered back on Saturday. So there should be a lot to discover when the Big Brother Feed turns on so sign-up now (3-day free trial) and see it all live.
Be sure to join us on Facebook, follow us on Twitter, and get our free email updates. We'll be working to bring you the latest Big Brother spoilers all season long!