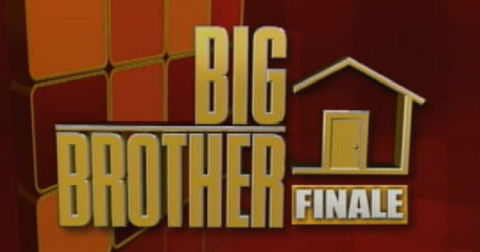 Tonight we'll find out who won Big Brother 13 when the seven jury members place their votes and Julie Chen reveals their decision. After more than ten weeks in the house, only three HGs remain. One of them is about to become $500,000 richer.
Shifting from its usual Wednesday timeslot, the 90-min Big Brother finale will air at 9:30PM ET/PT right after the premiere of Survivor South Pacific at 8PM.
I've made my predictions for how tonight will turn out, but no one will know for sure until the end of the night. So while we wait, make your prediction in our Big Brother 13 winner poll then check out our Top 10 Big Brother 13 moments countdown.
Right now the Live Feeds are still running, so enjoy them while you can. Also, don't forget to claim your free monthly $10 of MP3s that come with your Feeds subscription. Get those by logging in to your SuperPass account and going to Member Benefits. Update: Live Feeds turned off around 9:30AM BBT, but Flashback is still available.
Again, a huge thanks to all of you. This site simply wouldn't be possible without you. As always, it's been a pleasure and an honor to host a season of debate and discussion. I'll be anxiously awaiting your return for Big Brother 14! We'll see you soon.
Update: Earlier today, after a lot of consideration last night, I posted my revisions on the a Rachel vs. Porsche Final 2 and where I thought Shelly's vote would end up afterall. Now I feel pretty vindicated. Check out this very short clip below from the Jury House where they debated who should win. Take special notice to Shelly's opening lines.