Update: CBS didn't reveal the nominations, or the Veto comp and Pandora's Box outcome on tonight's show. Click those spoilers links to find out what happened.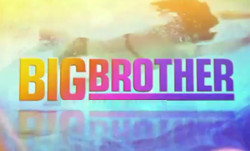 Big Brother 13 episode 23 arrives tonight and it should be a great one. Allegedly, we'll get to see the big fight that happened just before the live show last week when Shelly was exposed for flipping over to support Daniele. After that we'll get the late night HoH competition results along with the latest twist, Pandora's Box, and finally the new HoH's nominations. Yeah, tonight's show should be pretty good.
If you can't wait for Julie Chen and company to deliver the latest BB13 news then you can go ahead and take a peek at the HoH competition results and HoH nomination spoilers. Then there's the whole Pandora's Box twist to unravel if you're curious. But wait, there's more! The Power of Veto competition has already taken place and we've got those PoV spoilers too if you want all the latest Big Brother 13 spoilers.
Sit back and watch what's going on in the real Big Brother game with the Live Feeds. They're the only way to see what happens as it happens in the game days ahead of the shows. You can start your free 3-day trial of the feeds right now.
A lot can happen in the Big Brother house in just a short period so stay up on the latest events by joining us on Facebook, Twitter, and with our free apps and email updates.