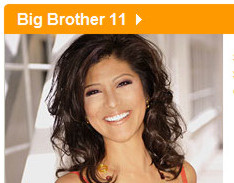 Tonight on
Big Brother 11
Julie Chen will reveal the official results of
Tuesday's endurance competition
for the final HoH of the season.
The normal Big Brother procedure is to hold all 3 parts of the final HoH competition over a 48-hour period with the battle coming to a close during the live Thursday episode where one of the Final 3 HGs is evicted. Apparently Allison Grodner, executive producer of Big Brother, has decided to stretch the events out until next Tuesday's 2-hr season finale episode making tonight's episode unusual.
Here's a preview of tonight's Big Brother 11 Final HoH Round 2 competition: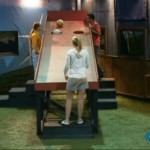 click image to enlarge
Besides showing the conclusion of Tuesday night's competition, you can see those spoilers here, and at least the start of Round 2 we'll also be treated to the return of several Big Brother legends. Evel Dick, Janelle, Danielle (S3), and Boogie will all be joining Julie Chen onstage to review Big Brother 11. Should be awesome!
Join us tonight in the Big Brother Chat Room and check back on this site for the latest results as they happen live. If it does turn into another endurance competition, like Kevin says he is expecting, be sure to have your live feeds.
What's that? You don't have the free Big Brother Toolbar?? Get it now and stay connected with the latest news and discussions. It's free, fun, & easy:


Stay connected to Big Brother 11 with free updates by Email, RSS, and Twitter.