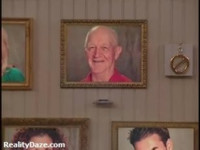 Update: Yes, obviously Jessie won the Power of Veto, not Jerry, as we learned on last night's episode. PoV competitions are performed behind closed doors, requiring speculation when the feeds are turned back on. This time when the feeds came back, no one was wearing the PoV, as is typical of past seasons. Instead, the medallion was hanging beside Jerry's picture on the Memory Wall. Obviously, this was a false conclusion which was shared by many and unfortunately propagated here on this site as well.
The end result was the same. Jessie was saved, as reported. Brian was nominated as his replacement, as reported. Who won the PoV was ultimately irrelevant to the ceremony outcome. My apologies for the confusion.
When the Big Brother 10 premiere wrapped last night I was confident that Renny was done for. Not so fast, it would appear. With the launch of the live feeds a lot of new information has come to light.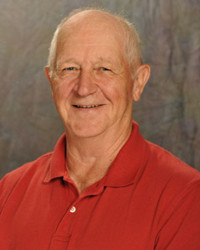 First up, Jerry has learned of Brian's other alliances and that didn't make the leader of the "X-Factor" alliance too happy. Worse news for Brian is that the winner of this week's Power of Veto (PoV) is… Jerry.
According to The Big Brother Blog, Jessie will likely be saved by Jerry and the PoV and then be replaced by Brian in retribution. This would pose Brian against Renny come Wednesday night's eviction with ten people voting, which means we could get a tie. Given Jerry's current mood I think we know how he'd vote.
Things can change quickly in Big Brother 10 and with other players, like Dan, working hard to save Brian he might just survive this one after all. If you don't want to miss a spoiler sign up for the free Big Brother 10 email updates!
Join the rest of the Big Brother 10 fans online and watch the houseguests' every move with the 24/7 live uncensored feeds.