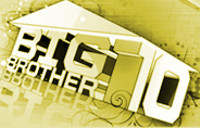 Reminder for all you Big Brother 10 fans. Tonight on CBS at 9pm we'll get the broadcast official results from the Power of Veto competition and ceremony.
Of course, being hip to the interwebs, you and I already know the results there and have been drooling over its implications. If you've managed to miss the results you can find them here for the competition and here for the ceremony.
If you're following the live feeds then you've no doubt witnessed all the in-fighting going on. This crowd is not going to disappoint us this season! Sign up for the free Big Brother 10 updates and you'll get the spoilers emailed to you as they happen.
Watch the houseguests uncensored and live, 24/7 with the SuperPass live feeds.