Audrey Middleton became one of the most stand out Houseguests in the early stages of Big Brother 17, but unfortunately standing out in the crowd isn't always the best for a player's long game.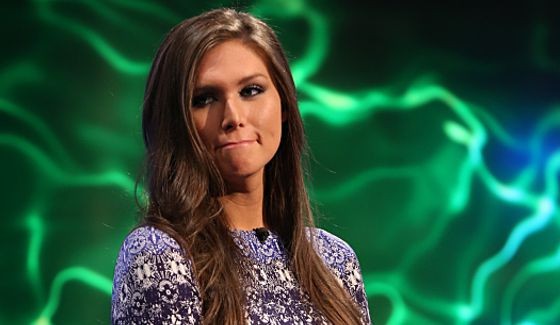 Voted out this week by near unanimous vote Audrey had become the common threat among the Houseguests unifying them with one goal. When her own allies found she had started to undermine their trust in a bid to better position herself between them the players came together from both sides to end her run as the game's official pot-stirrer.
"I said I was going to go in there stealthy like Dexter Morgan, but I came in like an Acme anvil." – Audrey Middleton.
Update: Tonight on Big Brother After Dark Audrey will be answering fan questions sent in via Twitter. Here's a preview clip but you can catch more later tonight on Pop.
Talking with Audrey today confirmed that there was no chance of her returning to the Big Brother house as once we're allowed free conversation anything can be said and details revealed which would give her an advantage upon return. So this was her one shot.
What was the beginning of the end for Audrey's game?
Audrey Middleton: The second I opened my mouth. It was fun, and you know what? You only live once. I know I'm a Big Brother fan so I know there are fans that are disappointed in me and rightfully so. I just have to own it.
What was her favorite pot-stirring the moment of her stay?
Audrey: How could I possibly pick one? Um, one thing that kinda worked was when I brought Da'Vonne and Austin and Liz to the Hammock Room and made them confront each other. I feel like that one didn't totally blow up in my face. At least it went for a solid 24 hours before it did.
Audrey tried to warn the "other side" about Shelli & Clay's mega alliance, but James just went and spilled the beans back to Clay. Was there anyone else she should have told instead of was no one going to trust her?
Audrey: From the inside, I didnt' feel like there was. Jason already blab'd when I said I was the Day vote. Steve was so calculated on who he'd be seen with and for how long so I'm the last person he's going to talk game to. Johnny Mac threw me under the bus so many times. I had been working on James for a few days and I thought we were getting somewhere. He was close to Clay and I thought this would have to feel like a betrayal. I'm just not a good sunshine salesman like Clay is.
Was Audrey on to the Twin Twist and keeping quiet or was it a surprise when she was were told?
Audrey: I was definitely one of the last to find out. I had heard about the speculation, but hadn't put much thought in to it because I was fighting a different battle every day. In the last, last moments before my departure it was confirmed that this was happening.
If she could rewind and start over at Day 1, which allies would Audrey want to play with?
Audrey: I naturally gravitated to Shelli but would stay away from Da'Vonne.
Audrey didn't attend the Power of Veto Ceremony and became the first HG to do so. Does she regret that decision?