|
June 29, 2014 at 9:41 PM EDT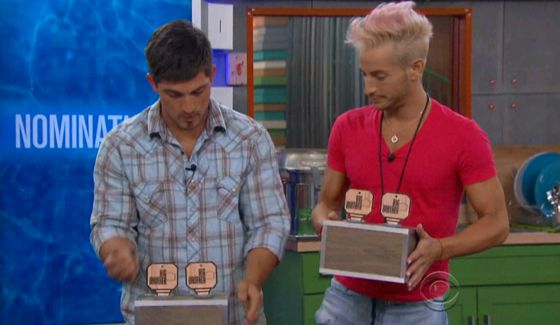 Big Brother 16 continues to show that it's ready to be fresh and beat the stigma that attached itself to Big Brother 15. There's a new opening and a new layer of competition added to what seems to be a fantastic cast. Good job, Big Brother. Let's hope this momentum sticks.
I will say that I'm not in love with the new opening or the new nomination ceremony, but I'm all for refreshing a show that's 16 seasons old.
And since there's a new competition to include, the usual Sunday episode saw some changes, too. We got the "Who wants to see OUR HOH room" right from the start this time and the nomination ceremony happened mid-episode. But let's back up and start from the beginning of the episode.
Cut to Christine and Nicole on the hammock. It seems the two super fans have bonded. They're simple girls who shop at Wal-Mart, Christine says, so it's only natural that they would gravitate toward one another. They've decided to work together and for each other.
Click Here to Continue Reading »
13 Comments »
&nbsp