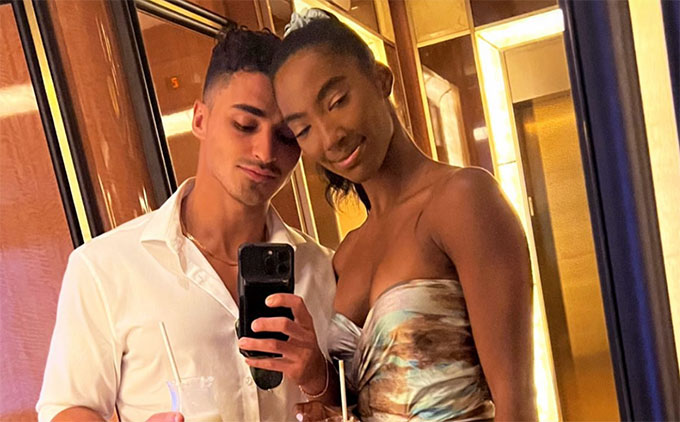 We are here with the pressing Big Brother 24 topics! Forget who has forgiven who, or who is or isn't in a real romance, let's take a look at who now has the most and least followers on Instagram! OK, so this is probably the least important information you'll ever receive, but you would be shocked at how often this comes up in Google searches. So let us compile the list for you.
At the start of the Big Brother 24, Kyle had the most followers because of his TikTok stardom. But now that has changed. So who is the most followed BB24 houseguest? Well the BB24 winner and America's Favorite Houseguest, of course. Taylor is currently at 217,000+ followers on Instagram. Kyle is at 141,000 and Joseph is at 126,000, rounding out the Top 3. At the other end of the list are the Bottom 3, Terrance with 3,202, Daniel with 13,100 and Nicole with 13,300.
Noticeably absent from Twitter now is Paloma. Not only did she leave the Big Brother 24 house, but she seems to also have evicted herself from Instagram. She recently joined Indy on an IG Live where she continued the same narrative against Taylor as she did in the house. So fans let Paloma know they weren't buying what she was selling. So that likely had something to do with her deactivating her Instagram account (which is a bit ironic because her Instagram is what attracted casting producers to her in the first place).
Here's the full list of BB24 followings:
1. Taylor (@thetaylormack) 217K
2. Kyle (@kylecapener) 141K
3. Joseph (@abdinjoseph) 126K
4. Alyssa (@alyssasnida) 120K
5. Turner (@turnurr) 89K
6. Monte (@Taylor_fit_) 67.9K
7. Michael (@michaelbruner3) 62.2K
8. Indy (@indysantosofficial) 60.9K
9. Jasmine (@thejasminemonroe) 47.7K
10. Pooch (@poochie_manee) 32.2K
11. Brittany (@britt.hoopes) 29.1K
12. Ameerha (@ameerous) 15.9K
13. Nicole (@thebutcheredgoddess11) 13.3K
14. Daniel (@danieldurston) 13.1K
15. Terrance (@theedjshowtime) 3,202
There's not too much surprising here. Alyssa seems a bit high, but like Kyle, she already had a large following before the season. Pooch has been very active on social media since his eviction, so that would explain how he has a decent following currently. As for Michael, who was in the Top 3 for America's favorite, he is around the middle because he hasn't been very active since leaving the Big Brother bubble.