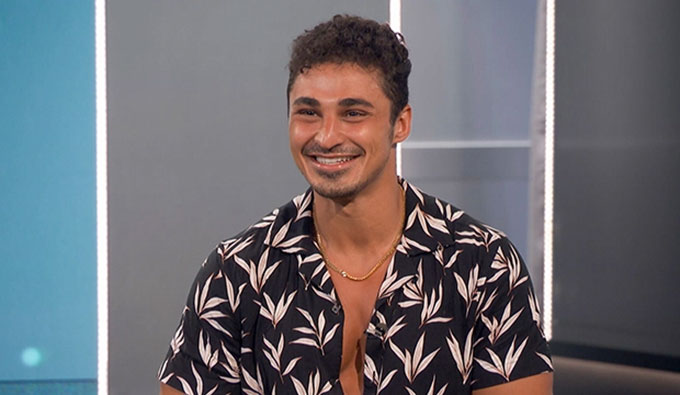 Big Brother 24 might go down in history of the most-talked about post-finale season ever. Here we are two and a half weeks out, and houseguests are still doing interviews and BB fans are still talking about Taylor Hale's historic win, and the drama we saw throughout the season. One thing that counties to be on everyone's mind is the status of Taylor and Joseph Abdin's relationship (dubbed "Jaylor" by fans).
Recently Taylor tweeted that she appreciates all the "Jaylor" talk, "But I hope everyone can still see me as an individual who overcame unbelievable odds to achieve a monumental accomplishment for the BB franchise. I am not defined by my adjacency to a man." Nicely, put, I will say. Joseph recently addressed that as well during an interview with Parade Magazine.
"I can't speak for Taylor directly," Joseph told Parade. "She did obviously share her sentiments in that tweet. She felt like — and I agree with her — Taylor has changed history. Being the first Black woman to win [a] regular season of Big Brother, along with AFP, that is monumental in so many aspects beyond reality TV. Especially considering the story she had. So I think what her thought process was doing — and of course, I'm sure she can elaborate on this further — was just that in certain interviews, or in certain podcasts, although she broke history, the primary juice of the conversation was her relationship with me. Which is obviously extremely important to her, and something that she definitely loves to talk about.
"But I don't think so freshly after what she just did, she wanted to be her primary reason for being contacted or anything of that nature. And I agree there should have been more dialogue around what Taylor Hale actually did in regard to the game. And she loves a lot of the Jaylor stuff; she jokes about it all the time. But I think she just wanted to make sure that that wasn't undermining her accomplishments and her monumental achievements, which I completely agree with."
So Jaylor fans who are hoping for an official announcement that the two are an item will have to wait and see. They are both still hanging out together in Los Angeles, and have expressed how much they care for each other, but they're both working on themselves and decompressing from that season at the moment, and that includes the both of them taking advantage of the therapy offered by Big Brother after every season.
"We're both very big that it doesn't hurt to go check in on the mental characteristics of our mind," Joseph explained to Parade." And that being said, considering we played a social game where perception and reality is warped for three months, we didn't think it would be counterproductive to have those conversations and get checked a little bit. (Laughs.)"
To read more about what's going on with Joseph after Big Brother 24, check out the full Parade article.