Welcome back for Big Brother 14, Big Brother Network readers! We're just two days away from the new season's premiere so let's get this party cranked up and ready to go. Let me give you a rundown on what we've got for you this season.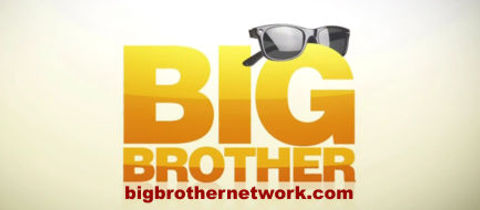 Starting this Thursday our Big Brother 14 coverage will go in to full speed mode. We'll be delivering spoilers, updates, and every bit of news you'll need to keep completely up to date on what's going on inside the Big Brother house.
In addition to our preseason one-on-one interviews with the BB14 cast we're also planning to have weekly interviews with the eliminated HGs thanks to CBS. Look for opportunities to share your questions and get them answered.
Helping me out this season will again be Branden, our professional in-house writer who does a great job of offsetting my abilities. Considering I'm barely literate at times he'll be pulling a lot weight when it comes to our episode recaps and daily Live Feeds highlights. That leads me to a bit of sad news.
BB12's Matt Hoffman won't be able to join us this season for recaps like he did last summer due to personal obligations, like being inside the Big Brother house. I kid! But no, he won't be available and we'll really miss him. In lieu of flowers, Hoffman has asked for donations to be made to your local melorheostosis support center.
On the plus side, here's what we've got coming up for you with Big Brother 14:
Daily Live Feeds highlights & breaking news articles. You'll know about it as soon as it happens and if you missed it then we'll let you know how to find it on Flashback.
Want to get in on the Big Brother discussion? We've got a new and improved commenting system here on the site thanks to Disqus. I highly recommend you get a free Disqus account so you can have a fixed username, edit your comments even after you've posted them, and easily stay connected with reply notifications.
Need even more Big Brother 14 talk? Check out our Big Brother Forum and get signed up now for the new season.
Free mobile access to your Live Feeds account from your Apple, Android, and any Flash-supported phone. Plus you'll get access on your Android and iPad tablets.
Big Brother Network mobile apps are back and updated for the new season. Best of all: they're still completely free! There's also our free Big Brother toolbar add-on.
Constant coverage via our Facebook & Twitter accounts. We'll always do our best to hide spoilers behind the links there so readers on both sides of the spoiler fence should be happy. You can also get our free daily email updates.
For the more mature, readers we'll continue to update our adults-only Not Safe For Work (NSFW) site with, ahem, events from the uncensored Live Feeds. With a Playboy Playmate of the Year in the house there may be more than a few this summer.
It's going to be another awesome season of Big Brother here at Big Brother Network and we're thrilled to have you join us. Without readers like you this site would be nothing so we greatly appreciate your visits, comments, and recommendations to your friends. Each summer this site is made possible by the revenue generated by your sign-ups to the Live Feeds through our links and banners on the site. Signing up through us costs you nothing extra but helps make our world go round so thank you very much.
To put a face with the name, here I am, the man who won't sleep for the next 2.5 months so you never miss a thing on Big Brother. I wrangled these wild Corolla horses with my bare hands as a warm up for BB14. That'll be easier than this. – Matthew Boyer