We're just three days away from the premiere of Big Brother 14 and confirming the latest rumors when it comes to twists and surprises for the new season.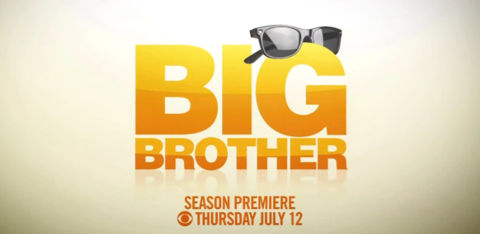 So far this preseason there have been a flood of theories and conspiracies as to what we'd see come July 12th. While those are fun to toss around and examine I tend to stay away from reprinting any of them until things start to take shape. With just a few more days to go things aren't going to get any more solid than this so let's take a look.
The "Mentors" twist has been spinning around so long that I can't even remember when it started or perhaps when it was leaked, but the idea was that a set of former HGs would return to the game and lead a team of newbies. My first thought was a repeat of what we saw for two seasons on Survivor. It wasn't good and I hoped Big Brother wouldn't go there. Thankfully it looks like we're going to get a whole different approach.
CBS has confirmed that four former Houseguests will return to compete, but unlike last season they won't be battling directly against the newbies. Instead they'll be running a parallel game with their own competitions and prize at the end of the summer. We still don't have any details on what that prize will be, but we'll know soon enough.
The bigger, more important question is "Who?" Executive Producer Allison Grodner only revealed they would be "epic players" which should really set a very, very high bar. An "epic" Big Brother player should be someone who demolishes his or her competition and walks away with the biggest prize. Based on the latest rumors I suspect she may have been using "epic" somewhat generously.

Here are the leading names for who may return for Big Brother 14: Britney Haynes (BB12), Dan Gheesling (BB10 winner), Janelle Pierzina (BB6 & BB7), Mike Boogie (BB2 & BB7 winner). All great players, but are they all "epic?" Either way, they seem to be high on the probability list for showing up this season. Janelle vanished before turning over her Twitter account to a friend who did a really poor job of covering for her (faked pictures claiming she was around the world). Janelle was also suddenly unavailable for SuperPass' Rumor Control show this past Friday. Then Dan's former co-HG, Memphis, began teasingly tweeting asking where was Dan. As far as the other two, I haven't seen any real evidence of their involvement, but those are the current popular rumors.
Supporting the theory that these would be our returning HGs was a poll posted by CBS. They asked readers to vote on who they wanted to see return, much like they did last year. CBS promised to eliminate a few names each day, but it seems that intern took the weekend off and hasn't updated it past telling us Evel Dick and Natalie (BB11) won't be returning. That does still leave the previously mentioned names on the list. We likely won't know for sure until Thursday's Big Brother 14 premiere arrives.
Update: CBS has leaked footage of the returning Vets and yes, these are the correct 4 former HGs. Full details on the Live Feed leaks.
Here's a quick clip of the Big Brother 14 cast fearing returning HGs:
On another front, CBS promised something new this season with "the most Houseguests ever!" But oddly we seem to be looking at just 16 HGs which is the same number as BB9. They could be using fuzzy math on this one considering a BB9 HG left before the broadcast begin. Maybe they're pretending he never existed and BB9 only had 15 HGs. Or we could be in store for another surprise stock of newbies or vets that we're not anticipating. I'd guess it's the former though.
Lastly, something that hasn't gotten much traction in the Big Brother rumor realm is a change up production made with this season's newbies. Traditionally film crews show up to record the HGs receiving their keys and rushing off to pack for the show. This time around I learned off-camera from a HG I interviewed last week that they didn't receive a key. Instead they "found" an invitation to the show implying the promise of a Big Brother 14 key. Could it be that not everyone with an invitation makes it inside? I'm leaning in another direction. The mentors are likely going to be the ones to handout the HGs' keys as a way to introduce the newbies to the mentors twist. Or maybe it'll be a schoolyard style team picking process with the mentors in control. Drama!
No matter what happens it'll be happening soon as Big Brother 14 premieres this Thursday on CBS at 9PM ET/PT. After the west coast broadcast is finished we'll get the Live Feeds premiere along with Big Brother After Dark's return on SHO2. If you haven't signed up for your Early Bird discount rate on the Feeds then be sure to do that now before it expires on Wednesday and the price goes up.
Don't forget to join us on Facebook, Twitter, get our email updates, and in our Forum so you make sure to get the latest Big Brother spoilers as they arrive. Here we go!