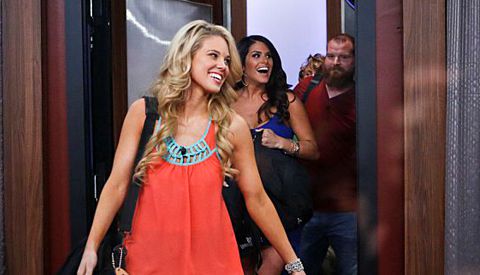 The new season is here and this time around we'll be sharing the full Big Brother 15 episodes each morning after the broadcast thanks to QuirkyDude's fine efforts.
Last night's premiere episode featured the introduction of all sixteen new players this season along with reveals of the BB15 twists and even the very first HoH competition!
We wrote up a full recap of the Big Brother 15 premiere episode if you'd rather read details. Otherwise, scroll on down to watch the full episode from last night.
Big Brother 15 Episode 1 – Video:
Are you glad with how the competition turned out? Find out who was nominated by the new HoH and what's coming up next!