It all comes down to this one last episode for the Final 3 as Big Brother Over The Top prepares for its live season finale tonight on All Access starting at 8PM ET (5PM PT) featuring the return of the season's evicted HGs and the reveal of America's Vote.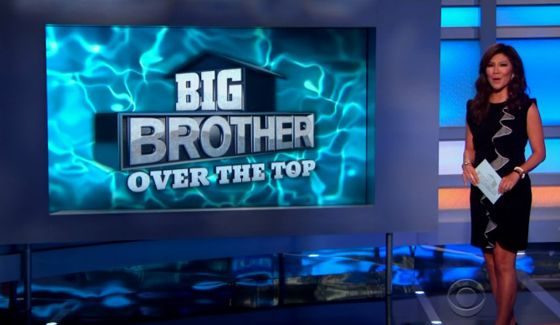 Fans have been voting all season long and now that voting is set to wrap up later today with the second chance to cast another twenty votes to help decide whether Jason Roy, Kryssie Ridolfi, or Morgan Willett will walk away with $250,000.
On Tuesday we said goodbye to Justin Duncan, read our eviction interview with him, to form the F3 following Jason's win in round one, his pick of Kryssie for the second spot, and Morgan's victory in the second round. Then on Wednesday night all three HGs gave their Final Pleas live on the Feeds and the voting continued to roll on.
When tonight's show picks up there won't be any recent events to recap but I'd expect we'll see an overall season recap plus packages for each of the final three featuring their journey from move-in night to today. We'll be watching it all live and recapping it here starting at 8PM ET so be sure to join us.
If you haven't cast your second day's worth of twenty votes then be sure to jump over there and do that now. Voting closes at 4PM ET (1PM PT) so don't delay.
As for who will win, this is probably going to be a close race between Jason and Morgan with Kryssie coming in a very, very distant third. Each will represent their alliance in a season of a house divided which makes this a fitting finale to an overall entertaining run. What do you think? Good season? Too much Big Brother? Either way we're glad you stuck it out and joined us for five and a half months of BB fun, well most of the time at least.
See you tonight as we await the results of who won Big Brother Over The Top!