Shelby Stockton departed the Big Brother Over The Top house last week just before Thanksgiving and tonight we finally had the chance to talk with her about the season and her experience. Well, not her whole experience as she wasn't too interested in discussing one Houseguest in particular.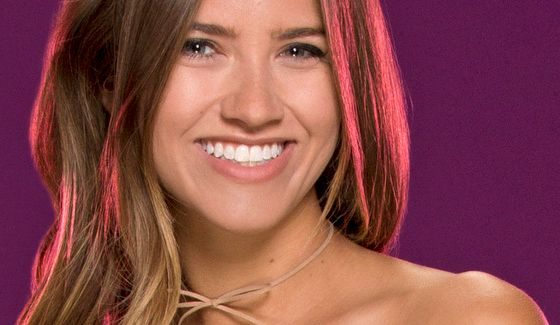 Now that Shelby had a week away from the Big Brother house (interviews are typically held a day or two after eviction before they've been released in to the wild and become fully informed) I was curious about how she was feeling on things and if tensions had cooled. Not especially, but on the plus side Shelby did share some exciting personal news.
Big Brother Network: Fans really want to know, did you pass the bar exam?
Shelby Stockton: Yes, I did pass it!
BBN Congratulations! So for the game, why do you think you and Jason clashed so much throughout the game despite an early, short lived alliance?
Shelby: I don't know. I guess you should ask him. That was mostly him.
BBN: What do you feel was your biggest accomplishment this season and why was it at the top of your list?
Shelby: I think winning the Domi-Knows competition because it involves running around and carrying those big heavy dominoes and I was definitely physically the weakest person in the house and really out of shape. So I was thrilled to win that competition.
BBN: If you could go back and change any one decision you made this season what would it be?
Shelby: Hmm… I don't know. I don't really have anything.
BBN: Morgan won her way to the F3 by beating out Justin, but say Justin had won and it'd be him with Kryssie and Jason at the end. Which of those three would you have wanted to see win?
Shelby: I think Justin. He was one of the only people who was decent to me from the other side of the house. Even though he broke our Jambalaya deal.
BBN: If you could have picked a Final 3 group to help yourself win, who would you have wanted to be sitting next to?
Shelby: If we're talking after the Double Eviction, then I definitely would have wanted Morgan and Kryssie there with him. I think Morgan would have had the best shot of beating me. She might beat me if she was there with me, but I don't know.
BBN: Thank you, Shelby.
Shelby apologized for coming up short on some of her answers and later interviewers on the conference call confirmed with her that she did not want any questions about Jason. We'll never know how she might have responded to some of these before hearing about everything that's been going on.
Speaking of being out of the house for awhile, Shelby later mentioned that she didn't get to make it home for Thanksgiving but she did get to go to be with family that day. There was also a bit of a discussion about Whitney's flip from the Smashers to LNJ and Shelby mentioned she was still bitter about that one.
We'll see Shelby again on Thursday night for the BBOTT season finale when she returns with all the season's evicted Houseguests as we await the results of America's Vote for the winner of Big Brother.