Big Brother Over The Top is back tonight (8PM ET / 5PM PT) to kick off finale week for the bonus series as we narrow in on the season's end as one more Houseguest is eliminated to reveal the Final 3.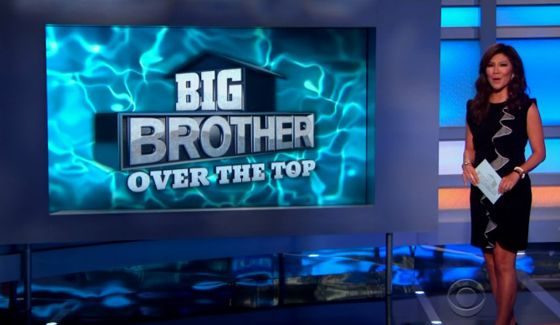 When we last left off with the series Shelby Stockton had just been evicted and the Final Four faced a new challenge in the backyard with a double duty of power. One of those F4 HGs won and had the chance to pick a companion for finale night. Tonight we'll watch that all play out.
Since the competition ended we knew Jason Roy had his sure thing seat for finale night and then after Saturday's ceremony where he revealed his pick for a companion, Kryssie Ridolfi, we were nearly complete for Thursday night.
Tonight we'll see Wednesday's competition and Saturday's ceremony in the weekly recap but things have slowed inside the house so there isn't a lot of game talk going on. Justin and Morgan are waiting for their turn to decide what happens next. They won't have to wait much longer.
Following tonight's episode we'll get the last competition of the season live on the Feeds when Justin Duncan and Morgan Willett face off and with the new season style we don't know what this competition will present. I'm anxious to see how this plays out and I'm sure they are too.
Whoever loses will head out the door and the winner will prepare alongside Jason and Kryssie for Wednesday's "Live Pleas" at 8PM ET (5PM PT) where they'll each make their case for your vote. Voting will actually open tomorrow morning (11AM ET / 8AM PT) so you can either get rolling on that or wait and hear what they have to see that evening.
Be sure to note tonight's BBOTT episode airs at 8PM ET (5PM PT) and not at 10PM ET (7PM PT) as earlier in the season. This is also a special night since these are usually on Wednesdays but instead the finale week episodes are on Tuesday and Thursday.
You can still sign up for the Live Feeds and watch the last week of events. Be sure to have your Free Trial signed up and ready to watch!
Download our Big Brother App, join us on Facebook & Twitter, and get our Email Updates for more.