We're about to discover who won the last competition of the season and who was evicted from Big Brother Over The Top tonight in one final elimination that started with 13 Houseguests but will end with 3 vying for your votes and the quarter million dollar prize.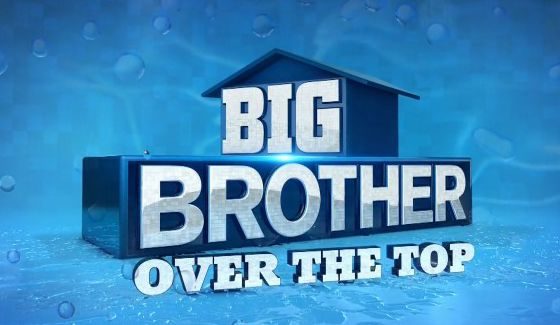 This will be the last weekly recap episode and with it comes the last eviction so let's settle in here on All Access and watch what happens next starting at 8PM ET (5PM PT). If you're late to the party then you can pick up with us below or rewind your Feeds to the start time and see it all.
Want to watch tonight's competition & eviction for Big Brother Over The Top? Sign up now for the Free Trial and get your Live Feeds rolling to see this all play out. You can even watch things streamed to your TV so it feels more like a regular CBS episode, but without all the commercials.
Download our Big Brother App, find us on Facebook & Twitter, and get our Email Updates so you never miss anymore Big Brother spoilers.
Before we get to tonight's competition the past week's worth of BBOTT events needs a recap so we'll watch the Final Four take on the giant wall, that winner's F3 pick, and any random bits of drama that filled an otherwise quiet week of Big Brother.
Big Brother OTT Final 3 Part 2:
5:40 PM BBT – Comp time! J & M must match evicted HGs to 9 details.
5:45 PM BBT – Both are racing but Justin voices concerns over his guesses.
5:49 PM BBT – Morgan buzzes in. She has the answers right & has won.
5:53 PM BBT – Justin gives hugs to all & then heads out the front door.
Justin Duncan was evicted from Big Brother.
Your Final Three for BBOTT is Jason Roy, Kryssie Ridolfi, and Morgan Willett.
Once things wrap up tonight we'll have our Final 3 for the season and America's Vote opens Wednesday morning at 11AM ET (8AM PT) through Thursday afternoon. These last three Houseguests will address fans on Wednesday night at 7PM ET (4PM PT) for their "Final Pleas" for your votes, as if you haven't already decided who to pick for the big win.
After that we'll be waiting on Thursday night's season finale at 8PM ET (5PM PT) as we wrap up the season and put Big Brother to bed for a much needed rest before Big Brother 19 next summer.