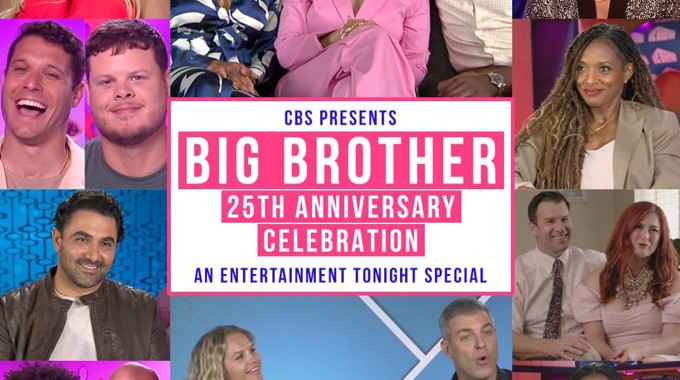 Tonight on Big Brother the new season closes in as host Julie Chen Moonves and former HGs from across the past twenty four seasons take us down memory lane to get ready for the debut of Big Brother 25 next Wednesday. Tune in at 9/8c on CBS for all the fun.
While tonight's BB episode will be mostly interviews there are also promised to be more behind the scenes look at the series. On top of that we've been promised some sneak peeks at the BB25 with the house design and possibly some clues about what's ahead.
Still no word on when we'll meet the Big Brother 25 cast, but with just one week to go it should be early next week. In the meantime, those HGs are said to be preparing for their press interviews today that will stay under embargo lockdown until probably Monday or Tuesday of next week. Long gone are the days of fans discovering the cast a week before the season starts. With the potential for last minute swaps and changes it seems production prefers waiting until as late as possible. So watch out for rumors and speculation because we'll get the real thing soon!
Join us again this season on Facebook and on Twitter as we share our in-depth coverage on BB25. Grab your Live Feeds now and be ready to watch everything inside the house between the episodes and follow along with the latest spoilers!
We're celebrating 25 years of shocking twists, showmances and diary room confessions that are written in @CBSBigBrother history! Grab the slop and join @JCMoonves and some of your favorite housemates for ET's 'Big Brother: 25th Anniversary Celebration' Special! 🎉 #BB25 pic.twitter.com/jbKHZeGlKH

— Entertainment Tonight (@etnow) July 13, 2023