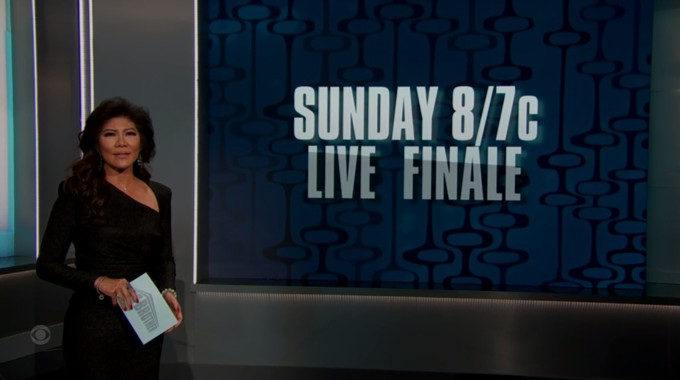 We have arrived! Tonight is the Big Brother 24 finale (8/7c) with a two-hour live show as the last three Houseguests of the season await one more competition before the Final 2 is selected and goes before the Jury to hear their decision. The end is nigh!
Monte Taylor, Taylor Hale, and Matt Turner are all that remains of the once large crowd who entered the BB24 house nearly three months ago. One of these three will walk away with the crown and $750,000 to boot. That won't be the only prize either as second place is nothing to sneeze at and the upcoming AFP reveal gets $50K plus a bonus cruise trip. Not bad at all!
The party kicks off at 8PM ET with our coverage as we report the results live as it happens. These HGs will take us through the first two rounds of the final HOH before we get the Jury Roundtable segment hosted again by Dr. Will. Hamsterwatch reported the temps were warmer for Monte and Taylor than Turner, but that's no surprise there really.
After that, it'll be time for the third and final round featuring Monte versus Turner in the last faceoff of Big Brother 24. The winner there will decide who joins him in the F2 to face the Jury. As of now, it sounds like Turner takes Monte and Monte takes Taylor. We could have some very interesting match ups depending on how this Round 3 goes tonight!
Who do you want to see make the F2 and who should win it all?
Join us back here tonight at 8PM ET to chat with other fans throughout the finale show and get ready for the winner of Big Brother 24 to be crowned!