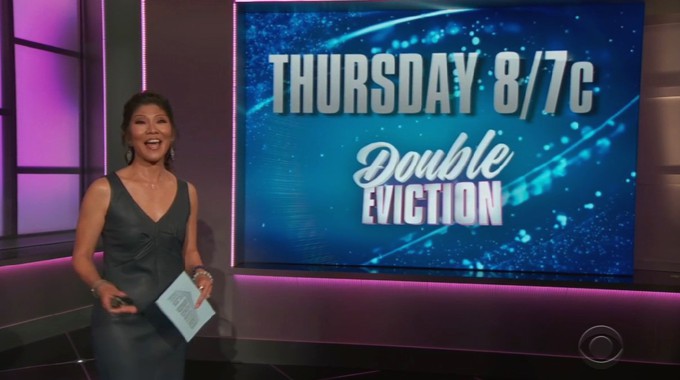 Double Eviction is back tonight on Big Brother 23 with its second straight week of the DE action and now we've got a two-hour show to take in starting at 8/7c on CBS. How will they fill two hours with what usually takes just an hour? Filler! Okay, hopefully more than that.
We've got Hannah and Tiffany on the Block right now and Tiffany is definitely the target. There's no way around the mere two votes needed to send her out the door and off to Jury. Azah wants to keep Tiffany because she knows they'd side together sooner than the guys would do to keep Azah, but she's outnumbered and that sets the trend. So after Tiffany goes first, who goes second?
There are a lot of possibilities here and I'm hoping we could get some surprise action with a possible mini battle back featuring tonight's two evictees. They won't have gone anywhere so they could still be "in the bubble" unlike Jurors back at the Jury House. That's a longshot and a lot to hope for but there's also been a lot going on.
Feeds went down Wednesday morning so the HGs could film the evictions and anything in between. We won't see the Big Brother Live Feeds again until after the west coast broadcast tonight so settle in for another quiet day on that front. If there are spoilers or leaks we'll share them on Twitter so be sure to join us there too.
What do you hope to see happen in tonight's Double Eviction Big Brother show? Who do you think will be out the door? We'll soon see who wins this next big competition with our spoilers to follow!
Join us back here on the site tonight at 8PM ET to chat live with other fans about the show. Want more Big Brother? Get our Big Brother App, join us on Facebook & Twitter, and get our Email Updates!