Tonight on Big Brother 17 the second Double Eviction event of the season arrives and the Houseguests may be caught off guard by the surprise arrival of another whirlwind night.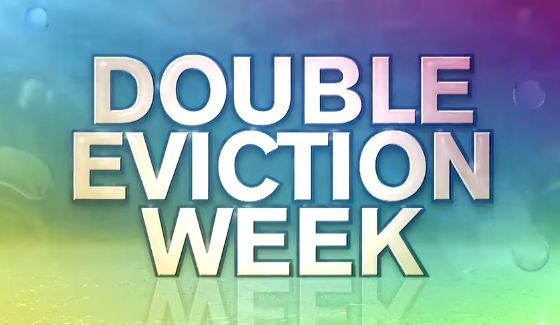 Houseguests know another DE can't be far off, but most are thinking it'll happen next week instead. Combo that with the murmurs of a flipped vote tonight and we could be in for a very exciting show.
Find us on Facebook, Twitter, and by Email Updates to get the latest Big Brother news sent to you.
Double Evictions are always my favorite because of the surprises we typically see. Most weeks we're watching the slow march to elimination and know what to expect but with tonight's show it's going to happen so fast it'll be over before we know it!
If you want to get ahead and start running through ideas for potential scenarios then be sure to read what BB16 winner Derrick Levasseur explains in his breakdown of tonight's possibilities. It's a great read so don't miss it.
Heads up that many areas will have tonight's show bumped in the schedule due to NFL preseason games across the country. We will be providing live coverage of the show on time so you can join us for any missed results.
Join us back here at 9/8c as we live recap the eviction show to discover who was voted out, and who is the new Head of Household. What do you want to see happen in each of those decisions?