The two-night event continues at 9/8c on CBS when the Big Brother 19 Houseguests continue to kick off the season after already evicting one of the season's new cast members following a surprise arrival of former HG Paul Abrahamian. Well, it was a surprise for them at least.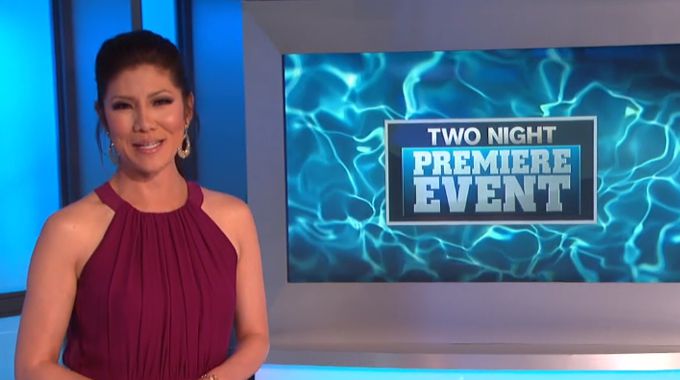 Cameron came out on the losing side of a house vote after the women stuck together to target the superfan sitting on the Block against Christmas and Jillian. A smart move by the ladies, but no one should be getting too comfortable just yet. There's still plenty of work to do and the pace won't be slowing down tonight either.
There's still no Head of Household for the season yet which means we'll need to get right to that action. Could we get a second eviction in the second episode? I certainly hope not!
Gallery: Houseguests Compete On Premiere Night
With just one hour to go starting at 9/8c on CBS and streaming live on CBS All Access the time could fly by with just the fallout from the first eviction, Paul's picks for the Friendship bracelets last night, the first HoH comp, and the pressure to start making targets.

Try Live Feeds 1 Week Free! Only $5.99 per month thereafter. Sign-up now.
We'll be back here at 9PM ET to live recap the show, but remember this episode won't be live either. Our first live Big Brother 19 show will be next Thursday, July 6th after Sunday (8/7c) and Wednesday (8/7c).
Don't forget that the real action starts at 10PM PT after tonight's show when the Live Feeds launch and we settle in to our summer of BB19 fun! Make sure your All Access subscription is active so you're not left in the lurch while the rest of us are watching away.
Want more? Download our Big Brother App, join us on Facebook & Twitter, then get our Email Updates. It's going to be a long summer and we'll keep you covered from start to finish.