Please welcome Steve Moses, winner of Big Brother 17, as our guest this season with his series of articles giving us a new insight to the game and what's going on behind the scenes. With the preseason mode set to casting for Big Brother 19 we thought it'd be appropriate and interesting for our readers to find out more about how the Big Brother cast is discovered and brought together each season. No better way to answer those questions than by one of the top players at Kassting Inc. – Matt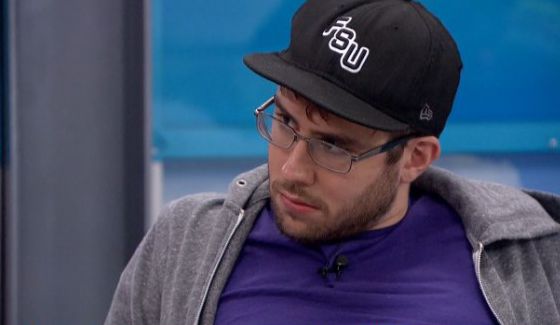 Christopher Catalano is a senior casting producer for Big Brother 19, and has been casting for over a dozen seasons of Big Brother USA and Canada. He defines himself as "Robyn's right-hand man." If you've ever submitted an online video, he's likely the one who watched it. If you ever attending a casting call, you probably interviewed with him. If you attended an affiliate call, he's likely the one who watched your submission from there, too. He does many of the semi-final interviews, including my own. I never heard his name prior to applying for my season, but I quickly learned he's one of the most critical yet unheard of people in the casting process. If you want to compete on Big Brother, you'll have to get through Christopher Catalano. I recently had the privilege of talking to him about what it's like casting for Big Brother and his tips for applicants:
Steve Moses: Before we dig in, let's lay down the basics of the casting process. First, an applicant either attends a standard casting call, attends an affiliate casting call, or makes an online submission. That moves onto semi-finals and finals. Can you explain what each of those steps means?
Christopher Catalano: Not really. They only get that information when they make that. We just give it a name so that we know, not the public, where we're at with each person. It's not a public thing.
Steve: I was familiar with those stages before applying.
Christopher: The reason you knew was because you were a superfan. That told us how much you knew about the show. You didn't need to ask these questions. When you label semi-finals, finals, etc. – new people don't need to know that. They don't get to know that until they know this show. They shouldn't be given any information just like you weren't given any, but you earned it before you applied because you were a superfan. You earned knowing that before any of us told you.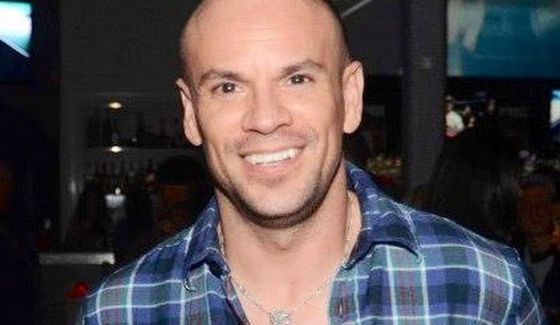 Superfans know the information they know because they earned it. They studied it. They've
gone through the ranks. If they're not a superfan, they have to earn it by going through the process. New people and people who have never seen the show? They don't deserve that information. They have to go through the battle, too.
Steve: That makes sense. So let's talk about the application methods you do advertise, one of which is the open casting call. What should someone expect walking into an open call?
Christopher: They're all different, but here's an example. When you get to the casting call, they usually start in the morning around ten a.m. When the doors are supposed to open, there should be a line 50 to 300 people long. If you just arrive at the start time of the call, that line will already be there, waiting. For the first and second seasons of Canada, there were 1500 people in line, 2000 people in line. There were a lot of people.
Steve: So after I wait in line and I get inside, I get this paper to fill out that has some personal info and a small written bio. What do I put in the bio?
Christopher: You get the paper when you get to the open call. It's a short little something for the casting producers to get to know each person and know their personal information. Tell us about why we need you or why you think you'd be good on Big Brother.
Steve: What would a good bio or a bad bio look like? I could write a true bio that would present me as captivating, and then another true bio that's boring.
Christopher: An answer I do not like to see is "I'm just me. The reason you need me is because I'm me." I don't know who you are. There's no info there. What does that mean? Of course you're you. Everybody's themselves. Identify who you are in a way that would make sense to a stranger. That's annoying.
Or – "you'll just have to find out when I see you." The question is there because it helps us help you and be interested in you. When you make me not know information on you that could help me, it hurts you. You need to help yourself by answering the question, keeping it personal, and keeping it interesting. Just define who you are in just a few words. Like, "I'm a doctor who works on children." There. That's easy, right?
Steve: And that would be a good bio? Just the sentence "I'm a doctor who works on children?"
Christopher: Yeah, that's already interesting, don't you think?
Steve: I think so. I guess I just saw those lines and felt like I had to fill them. I know my bio was several sentences long, all of which were carefully put together. But you're saying just a simple sentence is plenty?
Christopher: Exactly. But also, it is exciting when somebody is so excited about it, like you, and they write many sentences. That's also interesting and exciting as well, just because it's not something you see all the time. I see very short answers, and it's fun to see somebody really creative. If they can write that much in just that little time, they're creative. They're fast on their feet. It just tells you something.
Steve: I knew I had to write a bio, so I wrote it over a few weeks. I just copied it off my phone at the call.
Christopher: Yeah, and again, that works for you. That might not work for someone else because the doctor can say "I'm a doctor who works on children." They don't need to copy that from their phone, but it will grab my attention. It's an interesting point that not a lot of people at the casting call will have. What makes you different? What makes you not as typical as everybody else? That's how people should be answering. What's special about you and only you?
Steve: What are your feelings on preparing what to say when they finally meet you or their casting producer face to face?
Christopher: At a casting call? They really shouldn't have anything prepared. They shouldn't practice what they want to say. Some people can do that, and sometimes it works, but it's not for everybody. Don't do it if you can't make it natural. But you actually prepared something, didn't you?
Steve: I attempted to, though I attended an affiliate call, not a standard call.
Christopher: No, you did a really good job. I think I watched your submission quite a few times. I showed everybody at the office, and it was one of those moments that you don't forget.
Steve: I'm glad it worked.
Christopher: Oh, it was hilarious, but your practiced yours ahead of time.
Steve: I did.
Christopher: So it does work for some people. Anything can work for anybody. It's hard to really prepare for it. I like to see people who are excited, people who are themselves, but know they're trying to get on a TV show. They watch the show! They know our houseguests have big personalities! Shouldn't they have big personalities as well when they come to meet us or come to an audition or do a home tape? It's amazing how many people don't get that part.
Steve: What are of the some good ways applicants have shown you their big personalities?
Christopher: That would be different for every person because we ask different questions, and I wouldn't want somebody to be prepared for something I did to one person and not to another.
Steve: What are some of your favorite questions for open casting calls?
Christopher: It could be as simple as asking about something they wrote in their half-page application, like their bio. You get one when you get to the open call. It's a short little something for the casting producers to get to know each person and know their personal information that – if Derrick came to an open call, I would never have said "Oh, you're a cop?" in his group interview. That would have blown his whole cover. Right?
Steve: Right.
Christopher: So we test some of that stuff. When somebody says they're a superfan on their page, I will immediately ask them just a random question about a random episode and a random person to see if they get it. If they don't answer it correctly, it causes the whole group to just go nuts, and it really just effects the whole group and makes a more positive energy. I'll call you out on your crap if it's not real.
Steve: So if someone says they're a superfan in their bio, they have to be ready for on-the-spot trivia?
Christopher: Yeah, whatever it is. If I asked you – here, I'll throw one to you, Steve. Who was the first person evicted on season six?
Steve: Ashlea. Lots of fun rumors about exactly why that went down.
Christopher: And see how quickly you came up with that? You didn't even have to think or anything. That's what a super fan does. It drives me nuts when someone calls themself a superfan and can't do that.
Steve: So let's build on exactly that idea. You mentioned before that you want people to mention what makes them unique. When I was at my call, I made the choice to not mention being a superfan because I was thinking "I'm at a casting call! Of course I'm a superfan! Everyone who would show up to a casting call probably thinks of themselves as a superfan, so that's not interesting or unique here." Is that a bad philosophy? Do you like it when someone says they're a superfan so you get to quiz them? Do you dislike it because everyone there is a superfan? It feels like a hard balance of what you can say in such a short of amount of time. Is it worthwhile to take the time to say that, and if so, what's the best way to do it?
Christopher: Personally, I liked the way you were thinking. Everybody's a superfan. If they're there, they're a superfan. If you think that way, then that's how you should answer. It's a bad thing to mention publicly, not to a producer. But, if you're a proud superfan, yeah the producers should know! We always love superfans on the show. Some do a great job, and some don't. I don't think it hurts people. Nobody's been rejected because they were a superfan.
Steve: So you're advising that everyone who comes to an open call and identifies as a superfan should mention it in their bio?
Christopher: I would! Unless you have strong feelings against it. I love seeing that. Absolutely!
Steve: Any other common mistakes you see at casting calls?
Christopher: I see a lot of people overdoing it. Overdoing everything, and not showing us, the casting producers, their authentic self. Somebody could come into a group and just lie about personal information to everyone, including the casting producers. So this particular person decided to talk about his ex-wife, his ex-wife is trying to take his kids, and he's a single dad trying to make it, whatever. Just a lot of information about his personal life and stuff. It was fine, but not interesting. He sounded like a typical marriage divorce guy. At the end, he's then like "Wait wait wait! Everything I just told all of you is a lie! That's how good of a manipulator I am."
I mean, of course we believed him! He just got there and was just telling us a fake story. Why would we guess anything else? Why would we not believe him? He was a gay man, doesn't have kids, was never married. So he just lied about it and he was trying to prove that he could be manipulative.
Steve: I feel like that would be hard for you because you know who this fake persona is, but you don't know anything about who he was.
Christopher: Right. When I don't know who you are, and nobody in the group does, you can tell us anything. Of course we're going to believe it. We're not in the house right now. I mean, I don't know. He thought that was the route to go, but for me, it just didn't make sense. I wouldn't think he would be good on the show because he wouldn't be able to play. It's not an easy show like that. It's not that easy in the house.