CBS has just announced their Big Brother 19 Live Feeds preseason details with key dates and information as we approach the BB19 season premiere on Wednesday, June 28, 2017.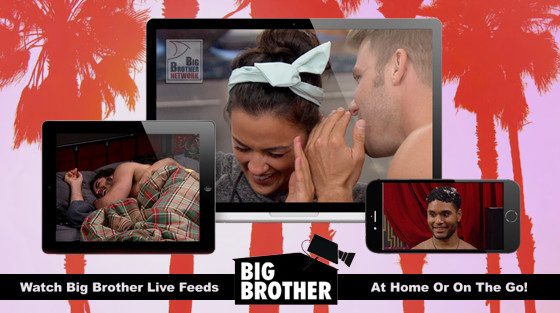 Once again this season the only place to watch live action from inside the Big Brother house as it happens will be with your Feeds on All Access through CBS. Read on to find out when you can start watching, how much it costs, and what you'll get with your subscription.
Big Brother 19 starts on the 28th of June, but the Feeds won't start until the second night and it's going to be a late one for a lot of fans. You'll be able to crank up your Feeds starting Thursday, June 29th at 10PM PT. Yep, that's 1AM ET following the second episode for us east coast fans. Yikes! Ah well, that happens most the time and is no big deal.
Luckily we won't have to wait that long for our first BB19 content on the Feeds though. CBS will reveal the Big Brother 19 cast in June with a live streaming event, though no announcement on when that'll be. As for how many Houseguests we'll see, they haven't mentioned that either.
Something that's really important for us as a fansite, and hopefully your favorite home for the Big Brother season, when you sign-up for your Feeds through our links and banners here on the site that helps us and doesn't cost you a thing. CBS gives us a referral credit which pays for our team of writers, the hosting services, our free Big Brother App, and all our time and work to make this site happen year after year. So thank you in advance for coming back here and click on our links when you're ready to sign up. There's no cost to you but it's a major help to us and we all thank you for it.
Key dates for Big Brother 19 & Live Feeds:
June TBD – Meet the Big Brother 19 Houseguests
June 28th – BB19 starts at 8/7c
June 29th – Live Feeds launch at 10PM PT (1AM ET)
More important details on this season's Live Feeds on All Access:
Price will be $5.99/month after one-week Free Trial
Commercial free episodes option for $9.99/month, but no trial option
CBS promises "new exciting endurance challenges." Hopefully they learned some cool tricks from BBOTT!
Stream your Feeds on CBS apps for iOS and Android, Apple TV, Roku Players, Chromecast, Android TV, Fire TV, Xbox One, Xbox 360, and PS4
Watch Big Brother episodes live stream in All Access (depending on market)
Full episodes from every past season, including BBOTT
US-Only: Unfortunately Canada is again not able to sign up for All Access
Along with these details on the Live Feeds we heard from CBS about the Big Brother 19 schedule with a few obvious, but good to hear details. The second week of episodes will pick up on the previously announced schedule with July 2nd as the first Sunday episode and July 5th as the second Wednesday show. Shouldn't be any impacts from the holiday that week.
The season is almost here! We're counting down to the season premiere in just over four weeks and hope you'll join us again for what's hopefully another amazing summer of BB!
Want more Big Brother? Download our app then join us on Facebook, Twitter, and get our Email Updates for all the Big Brother 19 spoilers, updates, and news all summer long.