Paulie Calafiore was voted out of Big Brother 18 this week after his allies turned on the former house leader. Now on his way to Jury, somewhere he promised Houseguests he wasn't willing to stay, we got the chance to ask Paulie about some of his experiences on Big Brother.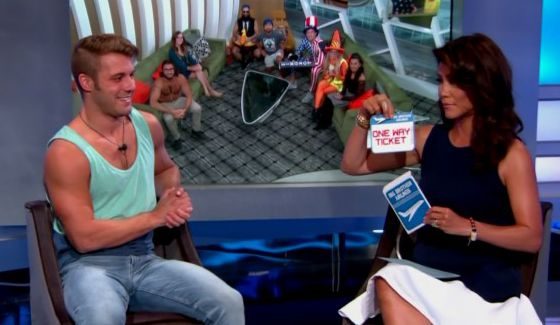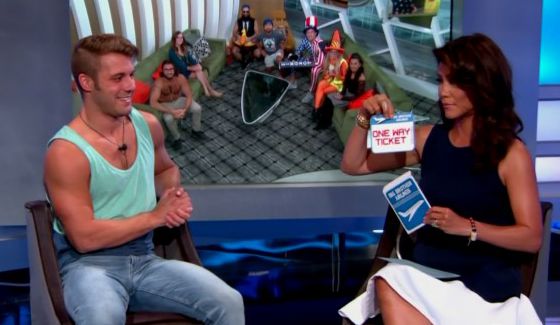 His comp record was impressive but it was also intimidating for his fellow HGs and when they saw he might be playing his own game rather than the team effort they thought he was it was time for him to go. So what about his game play was it that did him in? We heard so much about Derrick & Cody's style of game, but this is another season with another set of rules. What about all those threats to quit and dodge his punishments? Read on for all his answers.
Big Brother Network (BBN): You often cited Cody & Derrick's strategies as guides for your own this season. Do you think it backfired trying to play a BB16 strategy in a BB18 game? What worked & what didn't?
Paulie Calafiore: I feel as though every piece of my strategy was working. The only part that was missing was the loyalty within the larger alliance.
BBN: Last week things grew heated and got personal between you and Natalie. How much, if any, of that do you think led to your eviction after James used his Care Package against Zakiyah and the house turned on you this week?
Paulie: James using his care package and my alliance turning on me had nothing to do with what Natalie did. At the end of the day it was my alliance members decision to betray me and not Natalie's.
BBN: What was your thinking this week with refusing to make the apple pie Sunday nightand your threats to Houseguests that you'd quit Jury house if they evicted you?
Paulie: Everything was completely strategy to make myself appear defeated and sway any part of anyone's mind who was willing to listen to something I had to say. At first I had to make myself completely vulnerable and then I had to extract what information I could within the conversations I was having while people thought I was defeated.
BBN: Who is playing the best game right now and can they win it all?
Paulie: Right now it is anybody's game.
BBN: Thank you, Paulie.
Well that was an interesting set of responses from Paulie. Obviously when you're doing eviction interviews something went wrong with your game and moves you made. That's natural. But Paulie is insisting his game and strategy was right and good in "every piece." He suggests his game only faltered because others made mistakes, not him. So something went wrong in his moves to make them lose that loyalty. I'd wager it was when they saw he was insisting on keep Zakiyah for the transparent reasons of her being his paired female HG.
As for his "FT" argument with Natalie, remember that James had been wavering that night and started to tell Corey about the plan, but after that fight blew up he turned solid against Paulie. Doesn't sound like Paulie is sensing that though.
Paulie is saying his resisting DR and saying he'd quit the game was all strategy. Nicole and Corey discussed Paulie's claims just last night. Neither believed his story that it was fake. Considering he was crying inside the DR it's hard to imagine how that would help him extract information from other HGs.
It would have been interesting to hear who he thought was playing the best game, but I guess he's unwilling to give anyone else credit.
This might not be the last we've seen of Paulie in the Big Brother 18 house now that there's a new twist in the game that's set to bring back one of the first five Jury members. Do you think Paulie has what it takes to win over his competition so far?