Nominations are in for Week 9 with Big Brother 18 spoilers from the Feeds after the overnight plans combined with the America's Care Package twist for an interesting nomination round.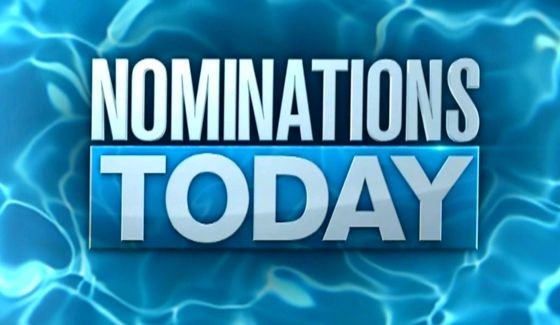 Instead of the new HoH getting to put two HGs up on the Block it was just a single choice combined with the ACP's winner's own choice for two different takes on the week's nominations. Now that must have been at least a little annoying for the Head of Household!
Read on to find out which two Houseguests better get ready to play for that Veto comp on Saturday!
Big Brother 18 Week 9 Nominations:
Natalie nominated: Victor
Michelle nominated: Paul
Things are HOT right now in the house. Paul is pissed and he's not going to take this sitting down. Get on your Live Feeds right now and watch! Flashback to 7:19 PM BBT so you can
So Natalie is the new HoH & Michelle got the ACP prize which aligned well after all when it first looked like Natalie could run in to a problem if Paul or Victor had snagged the prize.
Instead Natalie made quick work of Michelle's plan to get Nicole up and turned it in to a plan to get Michelle going after Paul. Yep. Somehow Michelle is now telling Natalie and others that she's been after Paul for weeks. Huh what?
Before the nominations were made official Natalie and Michelle brought Victor upstairs and let him know what they were going to do. Victor didn't get upset but patiently tried to get the women turned around and going in the other direction. He pointed out that if they get Corey out this week then they're guaranteed to get the ACP for either him or Paul next week and then they can use it against Nicole. (We know it's a bribe prize and not really worthwhile for their goals.)
What do you think of these noms? Victor knew it was coming but Paul sure didn't! Turn on your Feeds right now to watch the fallout on the in-house cams!
Good times ahead on the Feeds! Grab your Free Trial to watch the next week for free then keep it for $5.99/month. That's 20 cents a day for 24/7 access to Feeds content. Silly cheap.