Big Brother Over The Top's resident alpha male Monte Massongill was the latest victim of America's Vote when he was sent packing this week. Before he was able to head home we were able to chat with Monte to get a little insight on his game, his moves and his mistakes.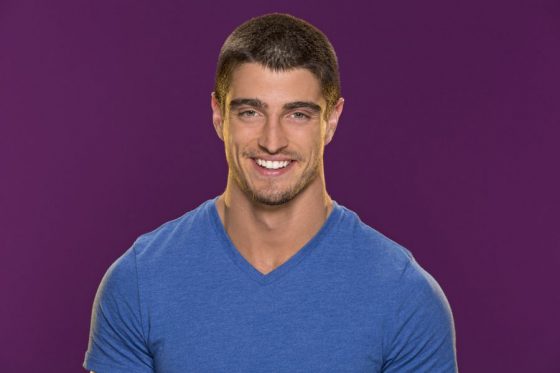 Monte definitely has some regrets and promises that he's a good guy and hopes America will give him another shot. So what does he think it was about himself that America didn't respond well to? Read on to find out that answer and more.
Big Brother Network: Now that you've had time to think about it, why do you think America nominated you and voted to evict you?
Monte: Strictly Jason. I put up Jason the first week. I was unaware that America voted him in the house. If I had known that I would have definitely teamed up with him like I almost did. I believe me putting up Jason that week really put a target on my back as the villain. I think that was my downfall.
BBN: There was clearly some bad blood between you and Justin. Do you plan to catch up with him after the game is over?
Monte: Absolutely. And everything is overblown. Honestly, I really like him as a person. He's hilarious. I don't know if you saw, but me and him rapped together. We had a little rap battle. We talked about fishing all the time, we're both athletes, we both talked about living in the South. The only thing I have with him is he made some remarks toward women that was disrespectful … that rubbed me the wrong way. That was the main beef I had with him. When you're with someone 24/7 … if I had heard those comments here and there I wouldn't have thought too much, but over and over again, I guess it got to me. Honestly there's not that much bad blood between us. I think we're just different people, but at the end of the day, I think we could go fishing together and we could be completely fine. I do plan catching up with everybody from that house.
BBN: What did you man by calling him "Bayou trash"?
Monte: He talks low about women. I've got a good family with two sisters. The disrespect toward women just rubbed me the wrong way. If you can't treat women as people and not objects … that just rubbed me the wrong way. Justin is a great guy. I have nothing against him. I only judged people in that house based on character.
BBN: Who do you want to see evicted next?
Monte: Ooh. The obvious choice would be Danielle since she twisted a lot of things against me. I like Danielle. I called her beautiful a couple days before all the things went down. So she knows I don't have anything just horribly against her. I think she's a big player and if she doesn't get out she could take out some people I want to win.
BBN: Are you rooting for Shane?
Monte: About fourth. He's fourth on the list. I'm pulling for Neely, Morgan and Whitney, and then Shane.
BBN: Do you really purposefully run over squirrels?
Monte: (Laughs) Yes. That is 100 percent Monte. That is advanced redneck technology. I love animals but we had a bad experience with them. They ran into our attic one time and chewed up wires. I hate those suckers. If I see them on the road and I'm all alone … yeah.
BBN: If you could go back to the beginning of the game and do it all over again would you play differently?
Monte: Absolutely. My strategy going into the game was, ironically, to lay low and not make things explosive at first. I was at a disadvantage because I had only seen a few seasons here and there. I would've definitely told Whitney to give me that bug and not have taken HOH. I would've been less aggressive. I hope America realizes I was misread a bit.
BBN: Will you go home and watch the rest of the season and vote along with America?
Monte: I'm a little nervous. I took some heat. I'm going to take everything with a grain of salt and be careful with where I go, but I have confidence in my character and I believe everything will work out for me. And yes, I do plan to keep up with the show, and I'll be voting. I'll be trying to pull for the people I want. Heck yeah, I'm voting. I want to have an impact still.
Monte also shared with us that he thinks Jason has a good shot at winning the game. He says Jason will need America's help, though, since he's an obvious threat in the game. If not Jason, than Monte says he could also see Whitney going far.