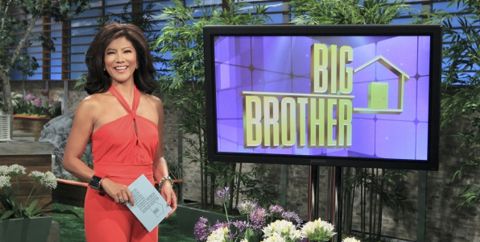 Julie Chen is putting Big Brother 15 in the spotlight this week with a significant reveal.
Tuesday on CBS' "The Talk" Julie Chen made a quick announcement saying, "Big Brother is getting even bigger this summer which means we need you. The show is starting two weeks early on Wednesday, June 26th, and we need more HouseGuests than ever."
More HGs than ever means a lot of hamsters! Last season we heard it was the "most ever" with sixteen players, even though BB9 matched the same number of HGs (counting Neil, who left very early). That means we could be hitting seventeen, eighteen, or even more houseguests for Big Brother 15. Wow.
An extra two weeks of the show with an early premiere this summer makes this extension of the cast an obvious situation and much preferred to the option of cutting out our favorite Double Eviction nights. Can't have those going missing on us.
Julie Chen reminded viewers that it's not too late to apply. All 2013 season open call casting events have passed us by, but you can still apply online. Check out all the details on how to apply for Big Brother and submit your application right now.
We'll continue to post preseason news for Big Brother 15 as we close in on the June 26, 2013 premiere event. Join us on Facebook, Twitter, and by Email to get all those updates sent to you so you never miss a thing.
Source: Dreamers