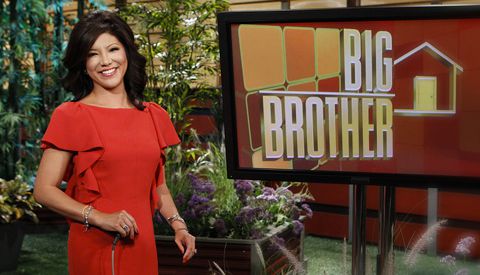 The Big Brother cast search ends in just a few days for the 2013 season making this your final week to apply for Big Brother 15 as the online application system closes its doors on May 11, 2013 at midnight PT.
Open-call casting events wrapped up in late April, but CBS has kept the online submission process open to collect even more applications. As we heard from Julie Chen last week, that's because CBS is looking for "more HouseGuests than ever!"
Before applying remember to check these basic requirements: you must be at least 21 years old, a US citizen, and awesome. That last one is our requirement, but we're guessing it'll help you get picked to head inside the Big Brother 15 house this summer. Read the full requirements list to make sure you're eligible to apply.
To apply you'll need to fill out a short online form and upload a video to go along with your application. This is your chance to impress so take your time and do it right. Don't wait until Friday afternoon to start thinking about your submission!
We're just weeks away from the premiere of Big Brother 15 in late June, 2013 (watch the first official CBS promo). Yes, I said June. CBS has moved up the season launch by two weeks along with a whole new schedule of shows. There is a lot going on here to make us think BB15 could be the best season in a long time.
Get ready for Big Brother 15 and join us on Facebook, Twitter, and get our free Email updates for all the latest BB news all season.