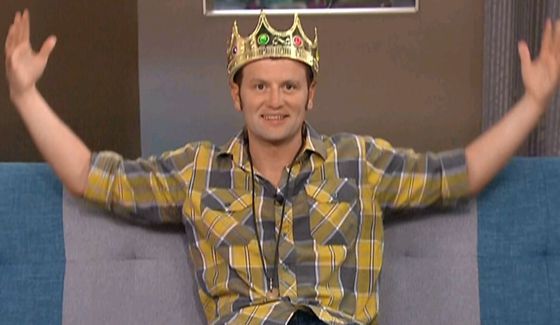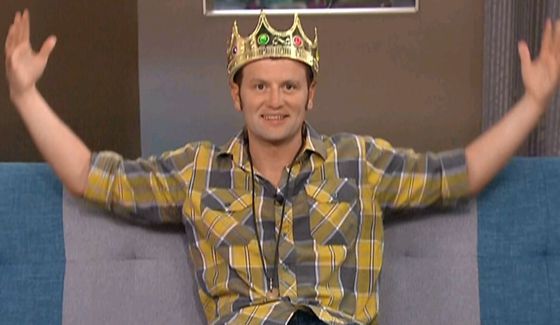 Well where should I begin? I would be lying if I said this has been a crazy week of Big Brother but hey it is what it is. Last time I wrote I talked a lot about what it was like being a returning player and I was really hoping that we would get two people back preferably Zach and Hayden but that didn't happen.
I went to a party with McCrae and Amber Thursday night so I avoided reading spoilers on twitter and I told all my friends and family that watch Big Brother not to tell me who got back in the house. I remember we were eating at the party and Amber was messing with her phone and said "Nicole's back". I have learned by now that it is IMPOSSIBLE to avoid Big Brother spoilers anymore. Haha oh well it was still fun to watch the episode and Zach went out in the most entertaining way possible.
I was terrified when I was watching Jocasta, Hayden, Nicole, and Zach compete to get back in the house. I was kinda thinking why waste time building this crapshoot when surely there is a bag of skittles laying around they could have used to determine who will return to the game.
Nicole won the competition and though she was my 3rd pick to return I was still very happy for her. I think Jocasta showed Hayden it isn't THAT hard to get a kiss from Nicole you just gotta sneak it in before she knows what in the world is going on. I think that was by far my favorite part of the Sunday episode….
I was so frustrated during this weeks HOH competition because it was basically the house vs Nicole and the super villain of the season Donny. Nicole went out super early then every time someone else got eliminated from the competition they would basically be like "I hope my 4,563 allies can slay this Donny Beast" and ultimately Cody won the HOH competition.
I like Cody but I mean as soon as he won I just rolled my eyes knowing that either Donny or Nicole will more than likely be evicted this week. I understand why they want to get rid of Donny because he is not in their alliance but I don't understand why they have to be so cruel to the poor guy. I felt like Derrick was mad at Donny for even trying to play the game. News flash: Donny is a human being just like the rest of them and he has every right to try to stay in the game.
At this point I am keeping my fingers crossed that something crazy happens and Cody saves Donny or Nicole from the block and backdoors someone else. I think Cody is smart enough to know that he will need to make a big move soon. I know that Derrick is the smartest player in the big alliance and he is the most likely to change things around but it is getting close to the end.
Hopefully SOMEONE/ANYONE will shock us and change things around. I would love to see another juror return to the game but I'm sure that won't happen! Maybe they will get a Pandora's box or something crazy and mix things up a little bit. We shall see!!
J-U-Double-D
Be sure to keep up with Judd online:
Twitter @JUDDNATION
INSTAGRAM @juddnationbb15
My website is juddnation.com (lots of videos with alumni – more to come)
Find me on Beamly
Ebay: juddnation
I am raising money for St. Jude Children's Hospital by taking donations. Please donate anything that you can and if you are going to be in Knoxville on 11-22-2014 sign up to be on my team! Read the info and donate at this link http://bit.ly/st-Judd.